Just because winter is approaching does not mean you have to get SAD – Seasonal Affective Disorder. And with swimsuit season long gone, if you've given up on your fitness regimen you may be making yourself more susceptible to it. If your excuse is that you're finding it harder to make it to the gym as the days get colder, it's time you found fitness inspiration some other way.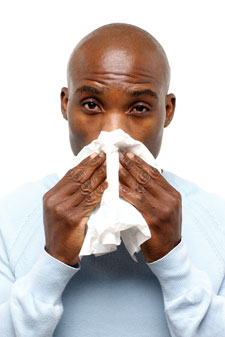 "Fitness classes are an interesting way to keep the fun in the workout," says Michael Everts, a personal trainer and founder of FIT Personal Training Gymnasium.
"Maybe think outside the box and take a martial-arts class, or a class at your local gym that is something you may not have considered in the past. Keep exercise fun. It's not just about it being a chore."
Finding a workout partner or trainer, Everts suggests, are also good ways to push your inner strength to new heights. After all, summer is obviously bound to make a comeback.
"Think about the excitement of the unveiling if you've been doing good all year. If the cosmetic benefit is important to you, you'll have that sort of unveiling when you go to the beach next summer."
Looking beyond the "cosmetic benefits" of working out, Arron Cowie, a trainer at Balance, says it's also important to consider the health benefits.
"When you work out, you stimulate your immune system, and with all the flu bugs and stuff going around, the stronger your immune system is, the better."
Joe Smith, a pharmacist at the Medicine Shoppe in Falls Church, agrees. And with the flu season right around the corner, usually prevalent from the beginning of January until the end of February, he suggests commonsense practices for avoiding the virus.
"Wash your hands frequently," Smith says. "Try not to touch your nose or eyes, because that's where you're going to transfer the virus into the mucus membranes."
Dr. Timothy Price, of D.C.'s Price Medical, says it's important to distinguish between a cold and a flu.
"'Flu' is actually a medical term, which means that someone has been infected with the influenza virus," he says.
To prevent that from happening, Price says this is the right time of year to get a flu shot.
"It causes your body to form protection against the influenza virus, and every year, the flu virus changes slightly so that's the reason you need to get a flu shot every year. The flu shot you had last year may not work for the flu virus that's going around this year.
"So most people who say they have or had the flu, don't truly have what doctors would call the flu. They have a cold or they have an allergy, or an upper-respiratory infection that's not truly a flu."
And if you're not sick, you shouldn't look like you are.
Odeta Fletcher, an esthetician at Salon Roi, says you can keep the healthy color in your in skin by upgrading to a heavier moisturizer during colder weather.
Fletcher also urges locals to not to forget the sun block, even with the changing seasons.
"Especially people who work in an office. They're like, 'Oh, I'm indoors all day long.' It doesn't matter if you're outside or if you're sitting by the window, the sun is doing the same damage. That's something we educate our clients with all the time. You must wear sun block."
For more information about FIT Personal Training Gymnasium, call 202-255-7814 or visit www.fit-dc.com. For Balance, call 202-216-9000 or visit balancegym.com. For Salon Roi, call 202-234-2668 or visit salonroidc.com. For Price Medical, call 202-463-0220. For the Medicine Shoppe, call 703-536-4042.