Whether you celebrate Hanukkah, Christmas, Kwanzaa or Solstice — or you're simply a guest at a nondenominational holiday party — it's the season to give gifts. When all is said and done, you may be left feeling a bit exhausted, financially speaking. And there's no relief in sight unless you're banking on a big refund from the IRS.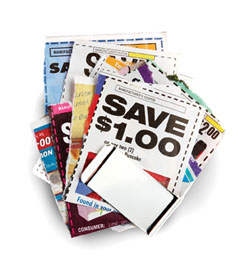 Thanks to a new sort of cost-saving scheme that's going gangbusters, however, it's gotten quite a bit easier to commit a bit of green to pampering yourself, or just stretching what remains after you've finished with all those boxes and bows.
The exciting new way to exercise consumer clout is en masse.
"It's definitely exceeded expectations for where we thought we'd be in four months," say Rob Schutz, a Northern Virginia native who, with a few others, launched "What's the Deal-DC" in August. "We've gotten a great response."
Schutz says he and his co-coupon entrepreneurs combined their backgrounds in IT and organizing business-related social events — a happy hour for 50, for example — into a purchasing powerhouse. There's no secret that pooling purchasers can result in a better deal. Insurance companies apply that logic to pharmaceuticals routinely. Companies such as Schutz's negotiate a certain deal with a retailer or service provider, than extend that deal to their online subscribers. Usually, it means there's a limit on how many people can take advantage of deal, or a minimum number of purchasers required to launch the deal.
"It's based on a certain number of people purchasing [an offer], so it encourages people to tell their friends to get to that minimum," Schutz explains, adding that launching an enterprise that saves people money during an economic downturn is good business.
"We're just hoping the recession never ends," he teases with a laugh. "But the concept of group buying, being able to aggregate and demand a better deal, I think that's something that's going to stick around."
And What's the Deal-DC certainly isn't alone. Locals are also being enticed with group-purchasing deals from "LivingSocial Deals" and "Groupon," among others. While coupons might be nothing new, what these new businesses offer is a far cry from 25 cents off a can of cat food or two-for-one entrees during "early bird" hours.
For example, LivingSocial Deals offered $20 bus tickets between D.C. and New York for $8 in October. You could buy as many as you wanted and the strictest restriction was that the tickets must to be used by Jan. 31, 2010. Or maybe the 50-minute "Reykjavik deep-tissue massage" at Hela Spa on M Street NW doesn't ring your bell for $120 — how about for $65 via What's the Deal-DC? That coupon is valid through February, requires an appointment and doesn't include tip. Fair enough. From Groupon, you might recognize some local gay favorites making deals, such as ACE Hardware in Logan Circle and elsewhere, and Artfully Chocolate/Kingsbury Confections — aka ACKC — in both Alexandria and the District.
"It definitely brought in new business," says ACKC's Rob Kingsbury of the chocolate boutique's deal through Groupon. That group coupon allowed about 1,200 people to get $20 in ACKC goods for $10. "They could've used the Groupon on anything. They could've used it toward a piece of art. We have a 12-piece box of chocolate for $24, and we sold a lot of those.
"With What's the Deal-DC, we offered a coupon for a card for 10 of our high-end drinks — all about $4 and up. They bought this coupon for about half of what it would've cost otherwise."
The ample savings usually mean that bargain hunters have to jump on these deals, as business owners will only allow a certain number of people to buy into such bargains. For the quick and thrifty, there's an offer to suit almost any taste.
For those who might feel guilty about spending on themselves — although many offers can be transferred as gifts — What's the Deal-DC may ease your conscience with its timely charity angle: For a limited time, for every new local-area subscriber to the What's the Deal-DC, the company will donate $1 to Martha's Table, Fashion for Paws, or Food and Friends. It's your call.
So go ahead and get that hot-stone treatment at half price. It's for a good cause. And it's half off.
To register for What's the Deal-DC's using the company's fundraising campaign, visit dc.sowhatsthedeal.com/charity. For more about Groupon, visit groupon.com. For LivingSocial Deals, visit deals.livingsocial.com.