The Metropolitan Police Department has confirmed that Anthony James Perkins, a 29-year-old Southeast resident and "member of the LGBT community," was found dead, shot inside his car on the 2900 block of 4th Street SE on Sunday, Dec. 27.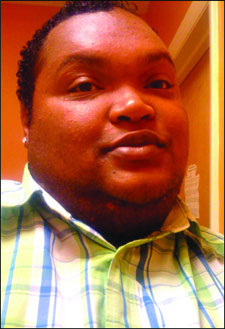 Anthony J. Perkins
(Photo courtesy of the Metropolitan Police Department)
MPD has not released information about either a motive or suspects, nor further information about the victim.
"No arrest information and no lookout information is available at this time," MPD Detective William Xanten told Metro Weekly on Monday. Chris Farris, co-chair of Gays and Lesbians Opposing Violence (GLOV), reported the incident to Metro Weekly after receiving a tip from a MPD officer who asked to remain anonymous.
MPD Officer Zunnobia Hakir, a member of MPD's Gay and Lesbian Liaison Unit (GLLU), confirmed Monday that Perkins was gay. Farris, however, says that because the tip he received identified Perkins as a "member of the LGBT community," he believes that Perkins may have been either gay or transgender. He also expressed frustration that the GLLU has been relatively quiet in the days following the homicide.
"The whole point of the GLLU is that when something like this happens, officers responding should immediately be contacting the GLLU and bringing the GLLU in," he says. "That has not happened here. Also, the GLLU should be contacting the community because the whole point of community policing is to get help from the community in solving these crimes. There's been no outreach here to the local community."
Last year when Durval Martins, a 35-year-old gay man, was shot and killed at 11th and Q Streets NW, on Dec. 16 at 3 a.m., the response was immediate. Lt. Brett Parson, then in charge of the MPD's Special Liaison Units (which includes the GLLU) immediately sent out a press release with a photograph of Martins asking the general public for information.
That there was no immediate response following the death of Perkins "means that there's been a complete breakdown [of the GLLU]," says Farris. He argues that it comes as a result of MPD Chief Cathy Lanier's "reshuffling" of the unit, moving to decentralize the GLLU with fewer dedicated officers while adding some GLLU training for a greater number of MPD personnel.
The MPD is offering up to $25,000 to anyone with information leading to the arrest of the person, or persons, involved in this crime. MPD is asking anyone with information to contact Detective Mike Fulton at 202-497-3470, or Detective John Bolden at 202-422-6818. Callers wishing to remain anonymous may call 888-919-2746.