An arrest has been made in connection with the January murder of Gordon Rivers.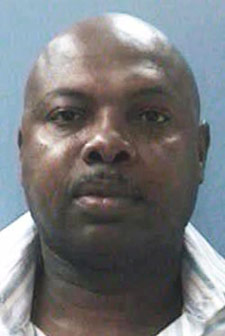 Gordon Reaves Rivers
"On the afternoon of Thursday, January 28, 2010, a 17-year-old male was arrested and charged with First Degree Felony Murder while Armed in connection with the death of Mr. Rivers," according to the Metropolitan Police Department statement. "The suspect's identity is being withheld at this time because he is a juvenile."
Rivers, a 47-year-old man who lived in Brandywine, Md., was killed Sunday, Jan. 10. He was found in the 2600 block of Naylor Street SE, around 5:30 p.m. as officers responded to reports of a shooting.
"Upon arrival, officers located an adult male in an unconscious state suffering from apparent multiple gunshot wounds," said the police statement on the murder.
Rivers was transported to the Washington Hospital Center's MedSTAR Unit, where he was pronounced dead.
Two days after Rivers died, Capt. Edward Delgado of the MPD's Special Liaison Branch, which includes the Gay and Lesbian Liaison Unit (GLLU), wrote: "There is no indication at this time that this homicide occurred as a result of a hate crime," in an e-mail to Christopher Dyer. Dyer is the director of the mayor's Office of LGBT Affairs.