"Superstar" (2000)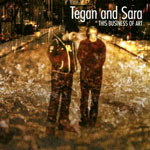 This Business of Art
From the album: This Business of Art
This was one of the Quin twin's first songs, and to this day the club banger isn't like anything else they've done – though musically it foreshadows their later punk-laced tracks. It's power-pop through and through.
"Where Does The Good Go" (2004)
So Jealous
From the album: So Jealous
Before Sainthood, So Jealous was the band's magnum opus, with nary a lackluster track. The austere "Walking With A Ghost" may be better known, but this somber folk-pop single best captures the band's often-pining sensibility.
"Back In Your Head" (2007)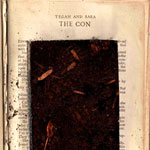 The Con
From the album: The Con
In its original form on 2007's The Con, this folk-y track sounds like a little girl's lament, gently begging a lover to take her back. But the next year Tiesto remixed it into a blasting, obsessive trance ode.
"Hell" (2009)
From the album: Sainthood
The first single from 2009's Sainthood sizzles with the kind of punk energy the band had been lacking for years. The song is about a love spinning its wheels, with a chorus that sticks in your head.
"On Directing" (2009)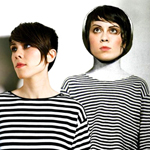 Sainthood
From the album: Sainthood
This deceptively chirpy track from Sainthood marvelously expresses the anxiety and intensity of a new love, when a lover trains her eyes on you "like a microscope," as you stumble and "get talking like a teen."