You may recall the following scene from Sex and the City when it was still just a TV show. Samantha wants to capture her good looks photographically and, to that end, commissions a photographer. She knows exactly what she wants, throws off the robe, and props up one nude leg from the word "go." It's full-frontal with no apologies.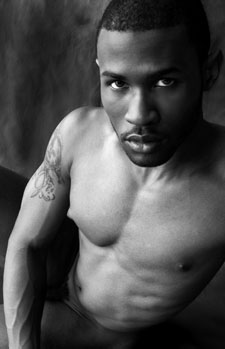 (Photo by Robert Dodge)
In the real world, most might prefer something a bit more subtle. But the intention is roughly the same.
"It helps your confidence," says Jorge Lander, 22, who commissioned photographic portraits about a year and a half ago. "It's you at your best. You're not going to look like you do on just a regular day. I think that's kind of the point of it: I'm not going to look like this forever."
Though Lander had the photos taken because he was getting serious about a modeling career, he recommends portrait work to plenty of friends regardless of aesthetics. And the two prints of him that hang in his home are his most conversation-starting pieces of art.
Say you decide you do want professional photographic portraiture. How does it work? Much of that depends on the photographer you hire. Lander chose Robert Dodge.
"The photographer should be willing to sit down with you and figure out what your goals are," Dodge says of the initial consultation. At that first meeting, prior to any work being commissioned, Dodge says potential clients "have made up their minds that they want to get photographed. Maybe they're looking at a couple of photographers and they're looking at style, at cost. Most of the people who come to me have [already] looked at my work pretty closely and decided this is the style of work they want."
William Waybourn, another local photographer who does personal portraits, agrees that the rapport between photographer and subject may be as important as any of the technical variables.
"You have to trust me," he says. "If you don't, we're not going to get very far."
Beyond that rapport, it's also important to have an idea of what you're willing to pay. Dodge starts with a base price of about $225, while Waybourn offers an hourly rate of $350 with a one-hour minimum. But the price structures can vary greatly from one photographer to the next. The better an idea you have of what you'd like in terms of an end product, the more able you'll be to choose an appropriate photographer.
"If you want pictures of you and your partner, digital prints for friends and family — the more you add on, the more it's going to cost," Dodge explains of his rates. "Price varies for retouching, editing. If you want prints, I try to get the client to buy the prints from me. If they want a high-resolution file, I charge more for the file. All the retouching and editing to make a file suitable is time-consuming."
Waybourn takes a more laissez-faire approach: "I charge for my time and that's it. I don't do retouching. I don't do hair and makeup, either." He generally turns over all the raw shots for you to do with as you will.
Regardless of who photographs you, the law generally recognizes the photographer as the owner of your images. So what you plan to do with the photos can also impact the cost. Using your image on Facebook is one thing. Using it in a billboard campaign to launch your new business is quite another. That's just some of what you'll be hammering out before any photography begins.
Once it does begin, it's a good idea to hammer out your insecurities.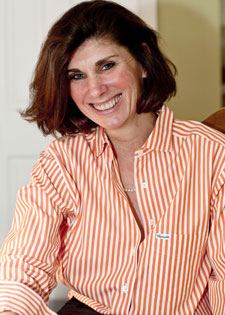 (Photo by William Waybourn)
"There are a lot of people who feel nervous or self-conscious about getting in front of the camera," says Dodge, adding clients who want "just one more month at the gym" before a shoot are usually just wasting time. "Another month isn't going to make that much difference. Just think of the shoot as a conversation. You don't have to pose."
And while variety is nice, Waybourn wishes some of his clients wouldn't go overboard.
"I've had people show up with a steamer trunk full of clothes," he says. "I don't know what's left in their closet. Everyone brings more clothes than they need."
Then there's the location. A professional photographer will likely have a spot for the shoot if need be. Both Dodge and Waybourn have home-based studios. But a location of a client's choosing can also be accommodated. Waybourn had one client who wanted to be shot on his boat anchored in Georgetown.
Finally, there's the fear — whether your own, or what you think your friends might say — that going through the effort and expense of capturing a flattering, professional and permanent image of oneself is possibly narcissistic.
Dodge offers an easy remedy: "Think of your mom. Your mom would probably like a nice picture of you."
For Robert Dodge, call 703-899-5287, e-mail or visit robertdodge.com.
For William Waybourn, call 202-518-2453, e-mail or visit williamwaybourn.com.