It happens every two years. High school and middle school students take part in the national Youth Risk Behavior Survey (YRBS), which asks them questions about depression, school safety, sexual behavior and drug use.
But local LGBT activists are expressing serious concerns after learning that data from the latest D.C. survey, collected by the city's Office of the State Superintendent of Education (OSSE), will not be included in the Centers for Disease Control and Prevention's (CDC) next report as it was deemed "unusable."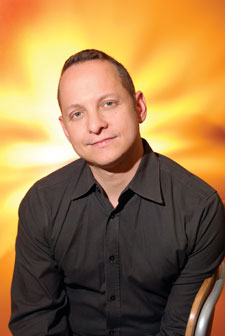 Adam Tenner
(Photo by Todd Franson)
"OSSE did the survey and in order for them to meet the CDC requirement they have to get a 60 percent response rate," explains David Mariner, executive director of The Center, D.C.'s LGBT community center.
"It wasn't even close to 60 percent," he adds. "It was a 36 percent response rate. I can't conceive of how that happened, and I haven't heard a satisfactory explanation."
As of Tuesday, March 9, no one has.
OSSE did not return calls to Metro Weekly requesting comment before deadline. And representatives from the OSSE could not address the matter during a March 5 Committee of the Whole oversight hearing due to scheduling conflicts. Council Chairman Vincent Gray said during that meeting that the public would speak, and that OSSE representatives will speak at a later date.
Mariner says in the past the survey has shed light on the plight of gay, lesbian and bisexual youth whose answers have demonstrated that they are more likely to use crystal meth, that they feel less safe going to school than their straight counterparts, and that they're more likely to carry a weapon or skip school. The "unusable" 2009 survey was the first to include gender identity.
"These young people in our high schools in D.C. are not safe in their environment. This was a chance to look at the two years under Michelle Rhee, and say let's put aside just the test scores and see are students safer? Are they healthier? Less depressed? Are they better off before she started?"
Adam Tenner of Metro TeenAIDS is another local gay leader critical of the survey failure.
"We use the YRBS to understand trends, like are kids using condoms more or less? Are they smoking more or less?" Tenner told Metro Weekly. He also testified at the March 5 committee meeting. "It's really our only data source that helps us with that trend data. The quality of data that we have right now is really low."
Tenner added that lack of data from the YRBS is detrimental to any organization in D.C. dealing with LGBT youth.
"Whenever you're applying for money you have to be able to make your case. And our case is significantly weaker since we cannot compare it to other years and other cities."
For information about the next OSSE Performance Oversight Hearing, visit dccouncil.washington.dc.us.