On Friday afternoon, a spokeswoman for the Smuckers Stars on Ice Tour denied allegations made by both U.S. Olympian Johnny Weir and the Gay and Lesbian Alliance Against Defamation that he has been kept out of the tour because he is "not family friendly."
Jennifer Cosgrove, a spokeswoman for Stars on Ice, responded to GLAAD, writing in a statement released to Metro Weekly, "We are disappointed that there is untrue and inaccurate information being disseminated. Please be assured that the 'gender identity and sexual orientation' of cast members has never been a consideration in the selection of tour performers."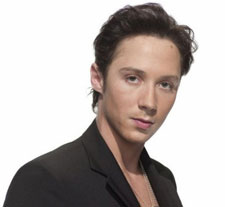 Johnny Weir
In a posting at the GLAADBlog on Thursday, March 11, updated after its initial posting to reflect that an anonymous source had shared the information with GLAAD, the media watchdog reported: "GLAAD has learned from a source that wishes to remain anonymous that sponsors of the Stars on Ice Tour, which include Smuckers and IMG Entertainment, have refused to allow 3-time US National Champion and 2-time Olympian Johnny Weir to participate because they claim that he is 'not family friendly."'
The GLAAD post went on to note, "To say that Weir is 'not family friendly' would be a clear jab at his perceived sexual orientation."
The story took on new life on Friday when Access Hollywood reported that Weir spoke to Billy Bush about the situation. Access Hollywood reported that Weir said, "It is for real…. I've never been invited to do 'Star on Ice' before, which is the only figure skating tour in the U.S., and it's disappointing that I can't perform for my American fans…all because I'm not 'family friendly' enough."
According to the Access Hollywood report, Weir went on: "I totally understand that I am a little outrageous in some ways…. I'm a little un-P.C., but I really wish I had the chance to perform for the American fans."
GLAAD confirmed on Friday to Metro Weekly that the organization's anonymous source alleges that the "family friendly" comment came directly from the sponsors of the Stars on Ice Tour.
Despite that, Cosgrove responded to GLAAD by noting "the comments mentioned regarding the Stars on Ice tour are simply not accurate." Cosgrove also has asked GLAAD to "update its blog posting to include this important and accurate information about Stars on Ice."
Cosgrove's statement did not specifically disclaim the allegation from GLAAD that Weir was deemed by Stars on Ice to be "not family friendly." Cosgrove did not respond to a request for clarification on that point.
As for the reason behind Weir's exclusion, Cosgrove noted that Olympic Gold medalist Evan Lysacek and the current U.S. National Champion, Jeremy Abbott, were slated to particpate and said, "While Stars on Ice wishes it could accommodate many more talented skaters as part of our cast, the fact is we cannot sign every skater."
GLAAD did not immediately respond to a request for comment regarding Cosgrove's denial.