The 2009 Next Generation Awards: Where Are They Now?
Over the past year, Brian Watson has cut back on some of his local advocacy — but his plate is still full.
"I'm still somewhat spread out, but I've relinquished a few of my duties," says the 28-year-old activist.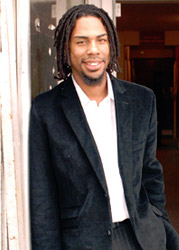 Brian Watson
Those relinquished duties include Watson's term as president of the DC Coalition of Black GLBT Men and Women, which he parted from in order to "focus a little bit on other things," including plans to return to school this year to become a licensed independent clinical social worker.
That's not to say Watson's withdrawn from the local LGBT community. Much like last year, when he was honored as one of four recipients of Metro Weekly's first Next Generation Awards, he remains active in the community, continuing to work full time as director of programs at Transgender Health Empowerment. He's been with that organization for the past five years.
The Wanda Alston House, a transitional home for LGBT youth, is a program of THE. Watson helped launch the program, and since last year has become more active as a consultant offering information to organizations around the country hoping to do develop similar programs.
In addition to being appointed to serve on the District of Columbia Interagency Council on Homelessness, Watson has also taken a variety of speaking engagements outside D.C.
"I went to the National Gay and Lesbian Task Force's annual conference this year in Dallas, and I'm going to Philadelphia in June to speak at the Philadelphia Transgender Conference," he says. "So I'm definitely doing more things like that, kind of outside of my job." –Yusef Najafi