An amendment that successfully passed as part of the Senate Foreign Relations Committee's State Department authorization bill would increase U.S. monitoring of international violence and other discrimination relating to sexual orientation or gender identity.
With some Republican support, the Senate Foreign Relations Committee on Tuesday, April 27, accepted the amendment, sponsored by Sen. Russ Feingold (D-Wisc.) and co-sponsored by Sen. Kirsten Gillibrand (D-N.Y.), on a roll call vote of 12-7. Later in the committee's session on Tuesday, the entire Foreign Relations Authorization Act for Fiscal Years 2010-11 was passed on a voice vote.
Feingold's amendment also would strengthen the State Department's annual Human Rights Reports as to such discrimination, step up embassy involvement in addressing anti-LGBT discrimination and add foreign-service officer training in such areas.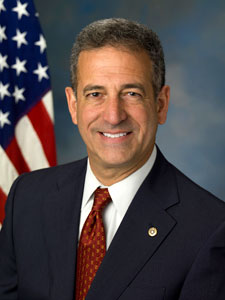 Senator Russ Feingold
"Passage of this amendment will help counter efforts around the world to restrict the rights of people just because of their gender identity or sexual orientation," Feingold said in a statement. "The anti-homosexuality bill in Uganda is just the latest example of why we need to strengthen the State Department's ability to monitor and address these serious human rights abuses around the world."
Gillibrand said in a statement Tuesday night, "It is time for us in Congress to take a strong stand against all hate crimes and persecution – wherever they occur. People in this world should not have to suffer or fear for their lives because of who they are or what they believe in. It is wrong and it must end."
She added, "While the ultimate goal is safe conditions in these countries, until that happens, the U.S., UN and the international community must ensure that LGBT refugees can reach safety in countries where they won't face persecution."
Earlier this month the full Senate unanimously passed a resolution calling for the rejection of the proposed Anti-Homosexuality Bill in Uganda. Along with Feingold, that bill was sponsored by Sens. Ben Cardin (D-Md.), Tom Coburn (R-Okla.) and Susan Collins (R-Maine).
At the time of the Senate's passage, Rep. Tammy Baldwin (D-Calif.) said, "I'm very pleased by the Senate passage and am working closely with Chairman [Howard] Berman [(D-Calif.)] to see a similar vote in the House."
Today, in introducing the amendment, Feingold said, "Unfortunately, the proposed legislation in Uganda is just one example of actions taken around the world to restrict the rights of people because of their sexual orientation.
"Members of the lesbian, gay, bisexual, and transgendered community face increasing levels of persecution and violence in Iran and Iraq, criminalization laws remain in effect in many other countries, and homosexuality is punishable by death in Iran, Saudi Arabia, Sudan, and Nigeria," Feingold said in prepared remarks. "If accepted, my amendment would reinforce the strong message sent by this body when we passed [the Uganda resolution], and demonstrate our commitment to addressing these widespread violations of basic human rights."