Montgomery County Police announced last week, Wednesday, May 19, that a fourth arrest has been made in an investigation of the murder of Brian Betts.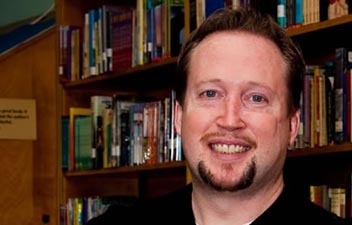 Brian Betts
According to a statement issued by Montgomery County authorities, the arrest made in the 100 block of Ivanhoe Street SW, in Washington, "was based on the strength of an arrest warrant obtained by Detectives from the Major Crimes Division – Homicide/Sex Section."
The D.C. court commissioner issued an arrest warrant for Joel Johnson, 19, of an unconfirmed address, charging him with one count of first-degree murder, one count of armed robbery, three counts of conspiracy to commit first-degree murder and three counts of armed robbery.
Betts, 42, who was gay, was a popular principal at D.C.'s Shaw Middle School at Garnet-Patterson, who was found dead of a gunshot in his Silver Spring home April 15. Montgomery County Police say Betts met his assailant(s) through a social-networking site. Gays and Lesbians Opposing Violence (GLOV), a program of The Center, D.C.'s LGBT community center, have issued multiple warnings recently advising those meeting people off of such sites or chat lines to exercise increased caution in the wake of Betts's murder and other similar crimes.
Johnson is the fourth teenager suspected of murder, and the fifth person arrested in the Betts case.
Others arrested are: Deontra Q. Gray, 18, of the 1300 block of Southview Drive in Oxon Hill, Md.; Alante Saunders, 18, address unknown; and Sharif Tau Lancaster, 18, of the 5300 block of 5th Street NW.
Lancaster's mother, Artura Otey Williams, 46, also of the 5300 block of 5th Street NW, was arrested after surveillance cameras recorded her using one of Betts's credit cards one day after Betts's body was found.