Gays and Lesbians Opposing Violence (GLOV), on May 7, issued a second community alert warning people — particularly gay men — about arranging meetings with strangers via social-networking websites or telephone chat lines, following news that another man was robbed at gunpoint in such a scenario in mid-April in Manassas, Va.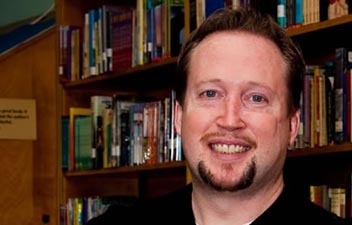 Brian Betts
"While this trend has largely gone unreported by local media, GLOV believes that increased awareness and knowledge among the community is a vital component of keeping people safe," the warning reads.
According to NBC Washington, Prince William County, Va., police said that the Manassas robbery took place April 12, though the unnamed victim, 28, was not injured. Calls to Prince William County authorities seeking confirmation and further details were not returned.
The GLOV warning cites three other crimes fitting this profile. Brian Betts, 42, principal of D.C.'s Shaw Middle School at Garnet-Patterson, was found shot to death in his Silver Spring home April 15. The Washington Examiner quoted an unnamed Montgomery County police source saying that Betts met his killer on the gay networking site Adam4Adam. Four arrests have been made in that case.
The third case was the Dec. 27 murder of Anthony Perkins, 29, also gay, who was lured to the 2900 block of 4th Street SE, where he was shot and killed, by someone he met on the DC Raven chat line, according to an investigator in that case. Antwan Holcomb has been charged with first-degree murder in the Perkins case.
The fourth incident is the Jan. 10 murder of Gordon Reaves Rivers, 47, of Brandywine, Md., a gay man shot multiple times in the 2600 block of Naylor Street SE. A 17-year-old male has been charged with first degree felony murder in the Reaves case, though police have not offered any specific details of this being a "pick-up" murder.
In the most recent case, four arrests were made May 3 in connection with the murder of Betts. Three 18-year-old males, Deontra Q. Gray, Alante Sauders and Sharif Tau Lancaster, have been charged with first-degree murder, among other charges. They are being held without bond in Montgomery County, awaiting preliminary hearings May 28. Lancaster's mother, Artura Otey Williams, who allegedly used one of Betts's credit cards at a grocery store the day after his body was found, has been released on a $5,000 bond. She faces a preliminary hearing on various theft charges in Rockville District Court June 14.
For more information about GLOV, a program of The Center, D.C.'s LGBT community center, visit glovdc.org.