Capital Pride announced on May 13 that Dyana Mason, the organization's executive director, will be departing at the end of her contract in July. As Mason leaves Capital Pride, she will also be leaving the D.C. area as well, pursuing a policy management Ph.D. at the University of Southern California in Los Angeles.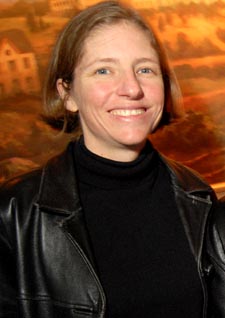 Dyana Mason
(Photo by Ward Morrison)
Capital Pride hired Mason as executive director in March 2009 as the group prepared to fully manage the annual LGBT celebration, which marks 35 years next month. The Whitman-Walker Clinic, which had been responsible for the event in recent years, in 2008 chose the Capital Pride Alliance — better known simply as Capital Pride — a coalition Pride volunteers, to handle the event. The 2010 Capital Pride celebration will be the second presented by Capital Pride.
Michael Lutz, president of the Capital Pride board, says that despite this year's celebration, which runs June 4 to 13 with the theme "You Ain't Seen Nothing Yet," beginning in less than a month, Pride planning will not stand in the way of the search for a new executive director.
"Actually, we are going to begin the search immediately," says Lutz. "We've been preparing for it."
Though, he grants, Mason's shoes may be hard to fill.
"The work she's done has been nothing short of phenomenal," he says. "She came to us when we were a new organization. She really was able to bring a lot of synergies to the organization for a really successful first year, and what looks like a really successful second year."
Mason says that serving as Capital Pride's executive director has been "an honor," adding, "It's been really exciting. Capital Pride is a growing, energized, exciting organization to work for.
"My advice to the next director is just to have a great time serving the residents of the District of Columbia."
And Lutz suggests a couple of qualities that new director might embody: "Someone who is passionate and who will hit the ground running."
A formal job announcement will be available online at capitalpride.org.