Capital Pride Festival headliner Mya, slated to perform as the headliner on the main stage and closing this year's 35th annual festival, has cancelled her performance.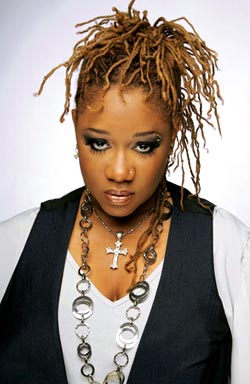 Inaya Day
"Mya had to cancel her performance on the main stage of the festival, due to medical reasons," Capital Pride executive director Dyana Mason told Metro Weekly on Thursday, May 20.
Mya expressed her regret for the cancellation in a statement.
"I was truly looking forward to being a part of the Capital Pride event on June 13th and performing for my hometown," she said. "However due to recent foot surgery and a second surgery scheduled in June, I won't be able participate per my physicians."
Mya said she hoped to "back on my feet" in late summer.
"The opener for Mya was scheduled to be Inaya Day, so that will remain," Mason adds. "She's our headliner at the moment, and she's good. She's a club favorite."
"We're of course disappointed," Mason says, adding that organizers of the annual event remain enthusiastic about the other performers at the festival.
"With over 250 vendors, three music stages, the family section, a dunk tank, over 20 acts on the main stage, there's plenty of reasons for people to come out to the festival and there's no reason to think this will affect attendance in anyway."
Day, originally from New York City, is well-known for her dance cover of Prince's "Nasty Girl." She is also credited as a singer for several hits alongside rapper Missy Elliot, including "Gossip Folks," which she co-wrote.