The Capital Pride Alliance announced on Thursday, May 6, that this year's Capital Pride Festival headliner will be R&B singer Mýa.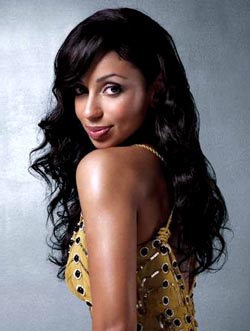 Mya
"We're really excited to have her join the main stage this year," said Dyana Mason, Capital Pride executive director, speaking about this year's Sunday, June 13, festival on Pennsylvania Avenue. "It will be fun, particularly with her full band. She will bring a lot of excitement and energy to the end of our festival."
The 30-year-old, Grammy-winning singer, and runner-up on the ninth season of the popular television show Dancing with the Stars, was born and raised in Washington.
"It's exciting to have a local artist performing for a local crowd," Mason says.
Past Capital Pride main stage headliners include RuPaul, Crystal Waters, Deborah Cox and Pepper MaShay.
Mýa's has made her name with hits such as, "It's All about Me," "Case of the Ex," "Ghetto Superstar," and "Lady Marmalade," which she performed with other pop stars including Christina Aguilera and Pink.
Mason says Capital Pride's entertainment committee "picked a headliner that we felt would appeal to the broadest number of people across the city. We're excited to announce Mýa is perfect."