The 28-year-old gay composer Nico Muhly is already starting to feel old.
"The fact that I have a body of work makes me feel like I've been at it [a long time]. I sound like grandpa," he laughs. "'Back in 2003, we didn't have computer notation software."'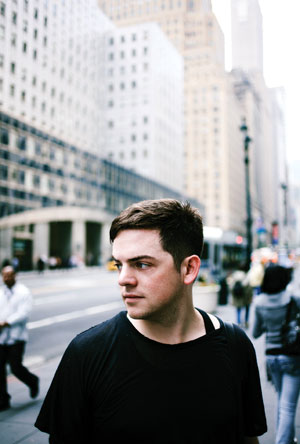 Nico
(Photo by Samantha West)
The Washington Chorus has brought on this sense of distortion as a result of what Muhly calls its "mini-little restrospective-y thing," a selection of seven chorale-based works from the prolific composer. The chorus's Muhly-focused "New Music for a New Age" program takes place next week at the Atlas Performing Arts Center.
The program, now in its second year, is focused on introducing "composers who aren't necessarily known yet in the classical musical world or in D.C.," says Julian Wachner, the chorus's music director. "Nico has a voice, a sound, and that's a really exceptional feat these days." You can identify the Philip Glass-protégé's music whether it be a chorale piece, an opera — or even his eccentric pop collaborations with the likes of Björk and most recently Jónsi (of Sigur Ros) and Antony & The Johnsons.
For this program, a select group of the 200-member chorus will sing along with a small chamber ensemble. Muhly will join to play piano and celesta as well as to chat in what Wachner describes as "a combination of Inside the Actor's Studio with a concert."
"When we first had the idea of [featuring] Nico a couple years ago he was not the superstar that he is now," Wachner says. In the past few years Muhly has become something of a media darling, inspiring lengthy profiles in the New Yorker and regular coverage in the New York Times. The New York-based musician also gained recognition for his score to the Oscar-nominated film The Reader.
But the affable and modest Muhly downplays the attention.
"The thing is, to a certain extent there's been a lot of press kerfuffle, but it's all kind of transient," he says. "I've just proceeded to write music and hope for the best."
The "New Music for a New Age" concert takes place Thursday, June 3, at 8 p.m. Atlas Performing Arts Center, 1333 H St. NE. Tickets are $25. Call 202-399-7993 or visit atlasarts.org.