Judge Lynn Leibovitz Wednesday granted a last-minute request from the three defendants in the Robert Wone trial to waive their right to a trial by jury, instead opting for a bench trial.
The last minute request came as a surprise in during the morning's hearing. Leibovitz granted time for both sides to prepare for an afternoon decision.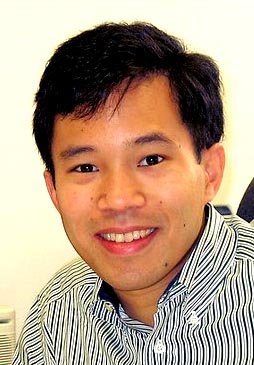 Robert Wone
Gaveling in at 3:50 p.m., David Schertler, defense counsel for Dylan Ward, immediately requested a waiver for the three defendants. Assistant U.S. Attorney Glenn Kirschner offered no objection.
Because only a defendant can ask for such a waiver of their constitutional right, not their counsel, Leibovitz asked defendants Joe Price, Victor Zaborsky and Ward be sworn in and questioned individually by the bench as to their decision.
In turn they were asked nearly the same questions: Did they know they couldn't reverse this choice? Were they coerced? Did they receive satisfactory counsel? ("Absolutely," volunteered Price in his turn.) Was this related to the ruling on motion to sever? ("No" they all answered.) Was this related to media coverage? No. And then, had they taken any medication? ("No.")
"Including prescription medication?" Leibovitz asked. No. Wine? Only Joe and Dylan – a glass with last night's dinner.
Finding that all three reached their decisions "knowingly, intelligently and voluntarily" and with no outstanding objection, she granted their requests.
The decision likely cuts the anticipated trial length "in half" Kirschner offered, as unresolved motions can now be ruled on by the bench during trial.
Still subject to debate: the role that media attention played in this decision.
Leibovitz asked if the defendants' decision was "tied to the article in the paper today," referring to Keith Alexander's piece in the Wednesday Washington Post.
"No, it's not," answered Schertler, referring instead to "a variety of other factors."
Leibovitz asked if those factors included media coverage and attention, and if a robust voir dire couldn't help?
"It's based on broader considerations," Schertler answered.
Opening statements for the trial are set to begin Monday, May 17, at 9:30 a.m.
Doug Johnson is a blogger at WhoMurderedRobertWone.com, which is providing extensive daily coverage of the trial of Joe Price, Victor Zaborsky and Dylan Ward on charges of obstruction of justice in the investigation of the murder of Robert Wone.