Washington D.C.-based rapper Wale, made headlines last week after canceling his performance at DC Black Pride's main event, set for Sunday, May 30, at the Walter E. Washington Convention Center in downtown D.C.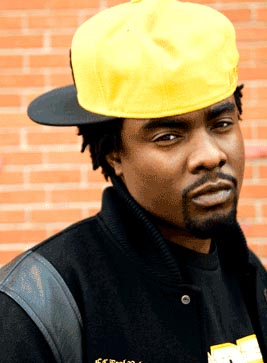 Wale
Organizers of the event cited homophobia, claiming a talent agent representing the 25-year-old rapper, best known for his song "Chillin'," featuring Lady Gaga, had said he felt "mislead," unaware that Black Pride was an LGBT event.
This led to Wale addressing the matter on his Twitter page, where we wrote, "nybody who knows me an familar w/ my music know that I work for PEOPLE..all ppl."
But the tweet wasn't enough to dispel the perception that Wale is homophobic. According to Earl Fowlkes, the DC Black Pride board member acting as spokesperson for the nonprofit organization, Wale's people reached out to Black Pride this week, requesting their client be given time on Black Pride's stage.
"He wants to show that he's not [homophobic], and we don't see any reason, within parameters, why that can't happen," Fowlkes said, speaking to Metro Weekly on Thursday evening, May 27.
"Wale is going to make a guest appearance and a comment about the situation and we felt like that was appropriate," Fowlkes says. "His appearance and his willingness to engage say a lot for his character."
According to Fowlkes, Wale's contract with Black Pride originally would have netted the artist $18,000 for a 45-minute set. Wale will now appear for free as a guest artist, alongside J. Holiday, who stepped in as headliner after Wale backed out.
Fowlkes predicts Wale will get a warm welcome.
"People are forgiving," he says, adding, "This whole situation can be looked at as a turning point for our black LGBT community. I can't imagine this happening ten years ago. I think that what has matured is not just our reaction, but that we had the kind of people on our board to be able to reveal to the world that the perception of homophobia is wrong."
For more about Black Pride, visit dcblackpride.org.