Just a few days after announcing that singer Mya had cancelled her appearance to headline Capital Pride's annual Festival for medical reasons, the Capital Pride Alliance announced on Tuesday, May 24, that country singer Chely Wright will take her place.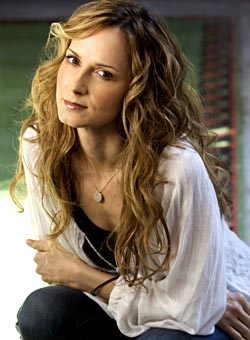 Chely Wright
"She's not only the first out lesbian in country music to headline our main stage, but as someone who is a strong advocate for LGBT youth and people of faith, I think it's a really perfect example of how our community has changed and continues to grow," Capital Pride Executive Director Dyana Mason told Metro Weekly.
"Sometimes things just come together in surprising ways," Mason said of getting Wright to perform at Pride. "She recently came out and is on a book tour right now and she was available when we called."
Wright, 39, garnered attention with her 1997 hit "Shut Up and Drive," and again in 1999 with "Single White Female." She resurfaced this spring with a new album, Lifted Off the Ground, and an autobiography, Like Me: Confessions of a Heartland Country Singer, both released on May 4. Wright made headlines shortly before those releases, coming out as a lesbian during a People magazine interview.
Mason says Wright's June 13 appearance should be well received in Washington.
"The Metro-D.C. area is actually one of her strongest areas for CD sales, so we're very excited and we think that this will not only appeal to the LGBT community but also the allied community who are already Chely Wright fans."
Wright will perform on a stage slated to include performances by several other artists during the festival, including club favorite Inaya Day.
"What excited me about this festival is that we do have such a diverse number of acts and having Chely as our headliner really caps that off," Mason says.
"We're really excited to bring Chely to our main stage."
For more on Capital Pride, visit capitalpride.org.