"I think the fact that this ridiculous play — in the best sense of the word — is being done in this what I would call a serious theater [is] an interesting combination. Put them together and see what gets made."
James Lecesne is talking about Legends!, now at The Studio Theatre. Lecesne co-stars with John Epperson, better known as Lypsinka, in an adaptation of James Kirkwood's ribald bitchfest. "You have two old-er divas who survived the last of Hollywood and are kind of down on their luck, and are thinking of working together again," explains the veteran New York actor and writer. The play's characters have a hostile relationship. "They're enemies. I think it was probably based on Bette Davis and Joan Crawford, as every great play is," Lecesne quips.
Legends! starred Carol Channing and Mary Martin in its original '80s version. But Epperson has adapted this for two men — and three supporting actors — to play in full drag. For once, Epperson will actually speak in Lypsinka character.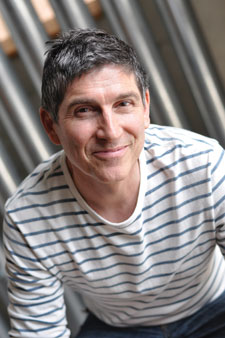 James Lecesne: Legends at Studio Theatre
"I think one of the things that makes it interesting that two men are playing the parts is that it's a kind of story about the dilemmas of getting older," says the 56-year-old Lecesne. "As you get older as a gay man, you have to find a [new] way to interact with people, in society and with other gay men."
Lecesne is the founder of the national gay suicide prevention helpline Trevor Project and named the helpline after the Oscar-winning short film Trevor, based on a sweet, suicidal teenage character from his off-Broadway play Word of Mouth.
"It's incredible to me, one of the miracles of my life that it's actually still going," he says, noting that he was surprised such a helpline hadn't existed before Trevor Project. "It just seemed crazy to me that people weren't mobilizing to save a precious resource — our young people."
Legends! runs through July 4. Studio Theatre, 14th & P Streets NW. Tickets are $50 to $71. Call 202-332-3300 or visit studiotheatre.org.