"Dogs are not our whole life, but they make our lives whole." The quote belongs to the late Roger Caras, an American wildlife photographer and writer, and one-time host of the annual Westminster Kennel Club Dog Show.
Caras, no doubt, would have approved of the canine overload that overtook a small, self-contained patch of Dupont Circle last Saturday, June 26, as Pets-DC held its Pride of Pets dog show, the 17th annual fundraiser for the organization helmed by Chip Wells.
Related Feature: Read about Chip Wells and Pets-DC.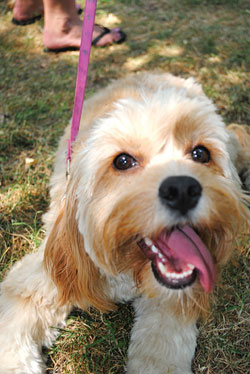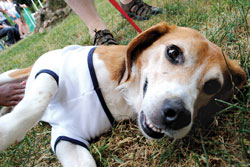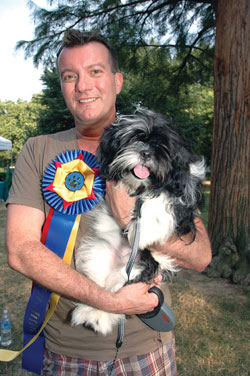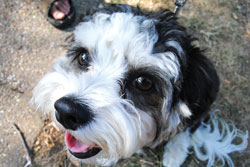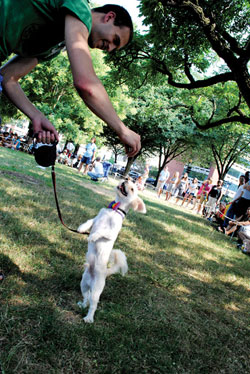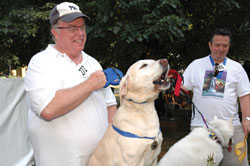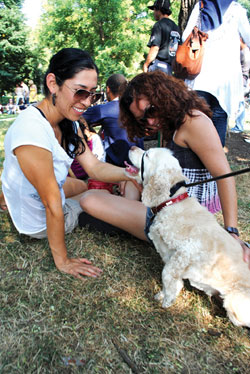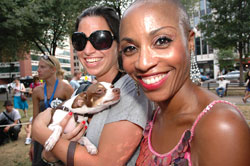 For three hours, a multitude of dogs cavorted, paraded and preened, vying for top honors in 16 categories, including "Most Obedient," "Least Obedient," "Most Mysterious Heritage," "Best Tail Wagging" and "Most Glamorous." When it came down, however, to the big prize — the People's Choice Best of Show trophy — a frisky, scruffy puppy named Bella (and owned by Mark Myers) went home as top dog.
On the pages that follow, we bring you a photographic account of the day, of the pooches and pups who made us forget the broiling 99-degree heat and fill us with the kind of pride and joy that only a dog can, capturing our imaginations and our hearts.
So here's to the dogs, our fine furry friends, who live for tummy rubs and treats, who defend and protect, who provide us companionship when we are lonely and love us, unconditionally, always.
See more than 150 photos from Pride of Pets in the Scene section.