Spotsylvania County Police announced on Thursday, June 24, that Edward Roland Minnoe, missing since June 13, is alive and "safe in another state."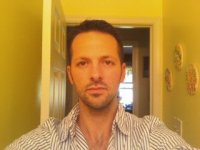 Edward "Ted" Roland Minnoe
(Photo by Courtesy of MPD)
According to police, Minnoe, who is 31 and gay, "contacted Spotsylvania County Detectives and informed them that he left the D.C Metropolitan area on his own free will and is safe in another state."
"This has been confirmed by several interviews conducted by the detectives assigned to the case," the press release states.
Minnoe's family filed a missing-person report with Spotsylvania County Police on Tuesday, June 15, two days after he went missing. Minnoe, who works as a manager at Petco in Fredericksburg, was last seen at Ziegfeld's/Secrets, at 1824 Half St. SW.
For updates to this story, check MetroWeekly.com.