It took a sober and, at times, soft-spoken Judge Lynn Leibovitz little more than an hour Tuesday, June 29, to plow through what she termed "a very long and complicated legal trial" before acquitting Joe Price, Victor Zaborsky and Dylan Ward on charges of obstruction and conspiracy in the Robert Wone murder case.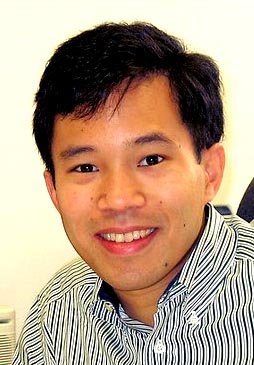 Robert Wone


(File photo)
The three former housemates at 1509 Swann St. NW had been implicated in the still-unsolved Aug. 2, 2006, stabbing murder of Price's friend, Robert Wone, in the Swann Street row house. The government alleged the three men knew who the murderer was, but were hiding that information to protect Wone's killer or killers. Defense teams have argued from the beginning that the housemates have no idea who killed their friend, who was spending the night in a guest room.
The lengthy recitation of findings and conclusions in a packed courtroom swung like a pendulum – finding first strong merits in the government's argument, then in the defense's.
Early on, however, there were signs that things weren't going the prosecution's way.
Noting a legal change from the use of "moral certainty" in early U.S. legal proceedings, Leibovitz noted the current standard she must follow in finding guilt beyond reasonable doubt is "evidentiary certainty."
"This case has been a … test of reasonable doubt," she said, suggesting a split between what the judge wanted to find and what she could legally find in this trial.
Turning to the elements of each charge the prosecution needed to prove "beyond a reasonable doubt," Leibovitz detailed the specifics of obstruction, conspiracy and evidence tampering. Crucial to each was demonstrating intent: specific intent to deceive, mislead, impede or undermine an official investigation. Moving through the specific facts presented in each charge, a sense grew in the courtroom that the government had not proven intent.
Much of Leibovitz's findings, however, fell hard against the defendants.
"I'm persuaded the murder was not committed by an intruder unknown to the defendants," Leibovitz began. "It is very likely Mr. Price pulled the knife from the victim's chest," she continued, noting that he may well have tampered with the knife but that she couldn't conclude it beyond reasonable doubt. Further, she couldn't conclude that Price wiped Wone's body clean of blood, "although it's probable."
But it was the defendants' behavior immediately following the murder, however, which raised both Leibovitz's ire and suspicion.
Price was "arrogant, unconcerned, flippant, aggressive, self-centered and dismissive. Mr. Zaborsky was histrionic and tearful, but entirely passive and apparently unmotivated to help detectives," she said, noting his 9-1-1 statements were "at best eyebrow-raising, and at worst calculated." Of Ward, she said he was detached, unmoved, and also "apparently unmotivated to help police solve this terrible crime. Of which, had it truly had been done by an intruder, he could easily have been the victim."
Her comments grew more stern: "Overall, the defendants' story that an intruder committed the offense is incredible beyond a reasonable doubt."
Yet even though she found it likely one or more of the defendants knew who murdered Wone and/or covered it up, granting that it was "very probable the government's theory is correct," none of this was enough to clear the high hurdle of beyond a reasonable doubt.
Again raising the difference between moral and evidentiary certainty, she raised what she termed "the math problem": in short, a sense that while two of the three may well have been proven guilty of the charges brought, there was still a reasonable possibility that one was "the odd man out." And there being no way to determine who might be the odd man, she was forced to acquit all three defendants on all seven charges.
Citing Sir William Blackstone, she employed his famous axiom: "Better that 10 guilty persons escape than one innocent suffer."
Leibovitz apologized to the Wone family and their supporters, noting the appropriate legal findings in this case on evidentiary certainty were of "cold comfort."
Price, Ward and Zaborsky immediately left the courtroom, but their legal travails are far from over. They now face a $20 million wrongful death civil suit – one in which the standard of proof is much lower. Asked when that case would begin, a representative of the Covington & Burling legal team representing Kathy Wone, Robert Wone's widow, said, "It starts this afternoon."