When it comes to counterfeit smuggling rings, the images that come to mind are generally knock-off handbags or "Rolox" watches sold on street corners. It might be time to conjure up a new image, one that has less to do with fashion houses and more to do with sexually transmitted diseases and HIV.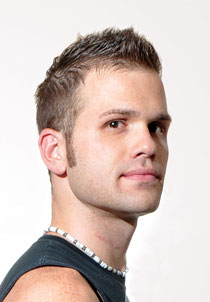 O'Neill
(Photo by Todd Franson)
Earlier this summer The New York Times reported that brothers Lin F. Hu and Jian Lin Hu pleaded guilty to smuggling into the United States counterfeit items such as bags, clothes and sunglasses, from China. According to the Times, the counterfeit smuggling ring made millions from selling the items with Disney, Nike and North Face brand names among them. Nothing out of the ordinary there.
But these rogue entrepreneurs were also holding half a million counterfeit condoms, packaged as Trojan brand condoms and lubricated with vegetable oil. Though the Hu siblings did not admit to taking part in smuggling the condoms, the find is evidence that there must be a market for fake prophylactics.
Robert Nardoza, public affairs officer for the United States Attorney's Office Eastern District of New York, said he believes some of those condoms may have made it to the market, but he could not comment further on such details as to where and when.
Church & Dwight, the company that owns Trojan condoms, did not respond to Metro Weekly's request for comment, but a lawyer from the company did tell the Times that the fake condoms "may pose potential safety risks to consumers and users."
Dan O'Neill, a medical student at George Washington University who serves as chair of the Gay/Bi/Trans HIV Prevention Working Group for The Center, D.C.'s LGBT community center, is one of the leaders of D.C.'s FUK!T Campaign. That group takes condoms and lubricant provided by the D.C. Department of Health and packages them together for distribution throughout parts of D.C.
O'Neill says counterfeit condoms underscore the importance of having free condoms available.
"When you have counterfeited items, like your Louis Vuitton bags and what have you, at the end of the day, that's not great. But here, when one's life is put at risk," he says. "This has real implications in that it undermines the public's trust in these products.
"What we don't want, or what would be terrible, is if people are just trying to get a deal and at the end of the day they just totally abandon their trust in using condoms altogether, thinking, 'Why bother?"'
While some counterfeit condoms coming out of China have been reported to include the Durex name, which is the brand of condoms used by the FUK!T campaign, Dr. Terence Gerace of FUK!T says D.C. folks using the packets need not worry about their authenticity.
"The condoms we use for FUK!Ts and TOOLK!Ts (safer-sex packages) are shipped directly from Durex (SSL International) to my front door, so we're confident that what we are distributing are the real thing," Gerace says.
"We do remind our users to always check the expiration date on the package and to be sure not to store them in excessive heat or cold temperatures."
O'Neill adds that signs of tampering would include any condoms that have leakage, packaging that's open or torn to some degree, or condoms that have an "overly perfume-y scent."
In the case of the counterfeit condoms that might have made it out of New York, Poz magazine reports that the condoms were made in unsanitary conditions, lubricated with vegetable oil, and packaged in plastic wrappers rather than the foil packaging used for authentic Trojan brand condoms.
"To have used vegetable oil and to have made them in unsanitary conditions poses some real problems," O'Neill says. "Vegetable oil would obviously break down any latex-based condom."
O'Neill says it's important to point out that even non-counterfeit condoms can be faulty.
"Condoms do break and slip and fail, and that's more often than not due to them being misused. People need to be educated about the proper lubes to use and all of that."
If there are issues with slippage or breakage, or the user feels that a condom is flawed in some way, it's important to contact the Department of Health and report the matter.
"Whether it's a trusted actual, not counterfeit, brand or whatever it may be, it's important to keep the wrapper itself so that then it can be reported to the Department of Health, identify if it's an issue of counterfeit condoms, or that perhaps a lot or a batch of a trusted, known, real brand might have a problem. But that's highly unlikely."
Notably, the Department of Health and local clinics do have access to post-exposure prophylaxis (PEP), which may be employed when there has been a reasonable chance of exposure to HIV. A faulty condom tearing during intercourse is such an example.
"People need to get that if there's been a high-risk exposure – condom breaking, you don't know the status of your partner, or you know that they're HIV-positive or something," O'Neill says. "Sometimes people freak out, and they might not know PEP exists."
O'Neill says if there has been exposure, a person needs to begin PEP protocols within 72 hours.
"Whether it's a counterfeit condom, or regular slippage or breakage, if there's an accident involving condoms, report it and/or immediately go and seek advice from a local clinic or the Department of Health."