Mark Gower, a 26-year-old gay man from Portland, Ore., who had been living in the District since 2006, and dancing at Secrets in Southwest D.C. since March of this year, was found dead in his apartment on Thursday, July 22.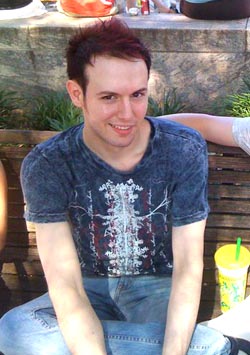 Mark Gower
(Photo courtesy of Tim White)
Secrets' dancer manager Cliff Witt says officers from the Metropolitan Police Department contacted him on July 22 with news that they had found Gower inside his apartment, near the 3300 block of Mount Pleasant Street in Northwest.
"The last time anybody saw him was two weeks ago last night," Witt told Metro Weekly Friday, July 23.
"He was supposed to work that Sunday, but he didn't come in…. It was very unlike him. He was one of the most responsible, dependable boys that I had, so I suspected immediately that something was wrong."
MPD have not yet released information regarding the cause of Gower's death.
Gwendolyn Crump, director of MPD's Office of Communications, said there is "no indication of foul play at this time."
But Tim White, a friend of Gower's who has been working with MPD since he went missing, tells Metro Weekly on Monday, July 26, that police might be investigating the matter as an accidental death.
White says his understanding from MPD is that the investigation is leading toward an accidental death or an undetermined cause, but are still awaiting the autopsy and toxicology reports. White could not comment further on the circumstances surrounding Gower's death.
A graduate of Portland State University, Gower spent several years working as an executive recruiter at Ledgent Search Group, the Accounting and Finance Division of Roth Staffing at 1660 L Street NW, shortly after moving to D.C.
Most recently he worked by day at Sephora in Reston, Va. He danced at Secrets at night.
"I don't feel Mark would want his legacy to have been that he was a 'gay dancer,'" White adds. "He was a human being. A caring, capable, and independent individual who just happened to be gay. It was only a part of who he was. He was a son, brother, grandchild, and a very good friend. He is missed by all who knew him."
Look for further updates in this story as they become available.