Mova will be moving, owner Babak Movahedi told Metro Weekly on Friday, July 30. A lawsuit filed by the bar's current landlord remains pending, however, and Movahedi said he has not yet set a specific location for the move.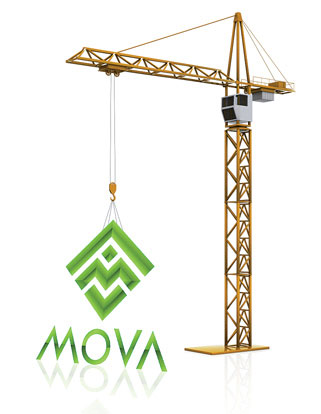 As early as November 2009, lawyers representing Harlet Enterprises, Inc. – the company run by David Lett that leases the property to Mova at 1435 P St. NW – informed Movahedi that he had to provide payments for property taxes or face eviction from the property.
Despite that, on Friday, July 30, Movahedi told Metro Weekly that the lawsuit resulting from the non-payment of that money "has nothing to do with why I am leaving" the P Street location.
Although Movahedi would not disclose specifics in terms of a date, he says he is looking at three different locations, one of them being in the U Street corridor.
On January 22, 2010, Movahedi was "notified that Logan Circle Spectrum, LLC [the company run by Movehedi that operates Mova] is in default under the terms of said Lease Agreement" in a complaint filed in D.C. Superior Court's Landlord and Tenant Branch seeking "[t]ermination of tenancy" – or eviction.
In April, the situation still had not been resolved and lawyers from Harlet Enterprises filed an amended complaint in the case, claiming that the amount due to Harlet Enterprises was more than $17,500, which included $5,338.77 in rent (including tax rent).
In May, Movahedi denied the allegations, claiming to the court that Harlet had no grounds to bring the action, denying that rent is owed, and claiming that any breach of the lease that had existed no longer exists or is not proper grounds for the lease to be terminated.
On Friday, Movahedi said, "I'm leaving because my rent is $25,000 [per month], and it's ridiculous.
"I'm not going to pay it regardless of what happens with a $4,000 lawsuit. Clearly it's because there's a vendetta, otherwise you wouldn't be suing someone for $4,000."
An attorney for Harlet Enterprises, Roy L. Kaufmann, released a statement to Metro Weekly earlier this week regarding the claims made by Movahedi.
"As to allegations that the lease is unfair," Kaufmann wrote in the statement, "I would only point out that Mr. Movahedi, himself a confident attorney and seasoned businessman, was a part-owner of the business when the lease was negotiated and, presumably, he knew the business."
According to Movahedi, the disputes between Logan Circle Spectrum and Harlet Enterprises will continue even after Mova moves.
"The lawsuit doesn't end with whether I move or not," he said. "The lawsuit continues because we have claims against them too."
According to the current filings in the case, Logan Circle Spectrum – while denying the claims made against it – has filed no claims against Harlet Enterprises.
Aside from the pending lawsuit, Mova's move itself is not without questions.
Cynthia Simms, community resource officer for D.C.'s Alcoholic Beverage Regulation Administration (ABRA), told Metro Weekly that Mova currently holds a CT – or tavern – license at 1435 P Street, NW.
Simms wrote that it is possible for Mova to transfer its liquor license to a new location provided there is no moratorium and "if there is no school, library, or recreation center where children play."
Movahedi said that he's prepared for that process.
"We've obviously gone through all of that, and we're quite comfortable about what we're doing."
According to the D.C. Superior Court web site, following a June 25 hearing relating to the pending lawsuit, a "mediation conference" is scheduled for August 31 in the case.
On Thursday, July 29, Kaufmann told Metro Weekly that he is the general counsel for Harlet Enterprises but that Loewinger & Brand, PLLC, was handling the landlord-tenant case.
"We are hopeful and expect that the differences between my client and Mova will be resolved before the matter is put before the judge," Kaufmann said in the statement. "If not, the judge will be asked to rule."
Of that, Movahedi said, "The only reason we are moving is because of the rent, otherwise we are very confident that we will prevail in the lawsuit. There is absolutely no doubt in my mind that we will prevail."
Lett did not immediately respond to a request on Friday for additional comment about the lawsuit.