Omar came out just one year ago and has found support and friends while working at Town Danceboutique. The 25-year-old Northern Virginia native, who is fluent in Arabic, graduated from George Washington University with an MBA in 2009. He's spent his time job hunting, visiting his parents in Serbia and Lebanon, and hanging out with friends in the District. Omar, who is single, also likes to go to museums and work out. He's hoping to find a job working with government consulting and information technology in the near future. "I know that slowly but surely I will find what I want," he says.
What's on your nightstand?
My alarm clock, a lamp that my best friend gave me, and a Quran.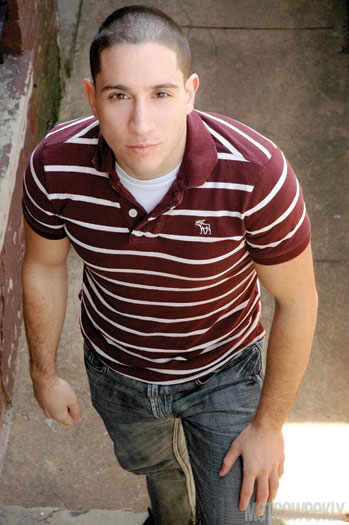 What's in your nightstand drawer?
My checkbook and a lot of pictures.
Where do you keep the condoms and lube?
In a special box in the closet.
What are your television favorites?
The Office, Family Guy and South Park.
What's the last movie you saw in a theater?
Red. I like the action and the humor, but I don't think it's anything that will reach Academy Award level.
What was your favorite cartoon when you were a kid?
Doug.
What superhero would you be?
Batman, because everything that he does is natural and not supernatural.
Who's your greatest influence?
Gandhi. What he had to go through in his life to reach the goals that he wanted is something I can relate to.
What's your greatest fear?
Losing my teeth.
Pick three people, living or dead, who you think would make the most fascinating dinner guests imaginable.
John Lennon, Aristotle, and myself two years ago.
What would you serve?
Jack on the rocks.
How would you describe your dream guy?
Someone I can look at and am attracted to, and somebody who is consistent and constant in my life. I don't like having to deal with ups and downs with guys who haven't figured things out in their lives.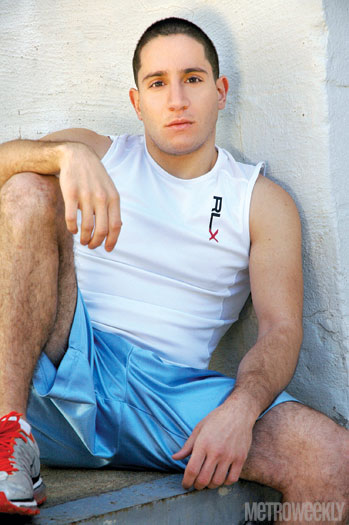 Define good in bed.
Somebody who knows what they're doing and aren't afraid of being in control every once in a while.
Who is your favorite musical artist?
At the moment, Robyn.
What's your favorite website?
BBC.com.
Who should star in a movie about your life?
Michael Cera, just because of his awkwardness.
Who was your first celebrity crush?
Jonathan Taylor Thomas.
If your home was burning, what's the first thing you would grab while leaving?
My laptop.
What's your biggest turn-on?
A very toned and fit body.
What's your biggest turn-off?
People with good physical traits, but horrible personalities.
What's something you've always wanted to do but haven't yet tried?
Being in a relationship with a boy.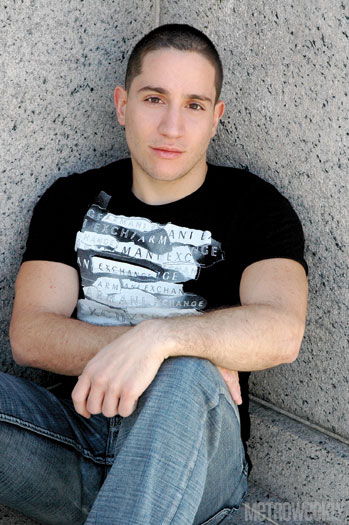 What's something you've tried that you never want to do again?
I've tried listening to, or having people guide my life. That's something that's not happening again.
What position do you play in the big baseball game of life?
Pitcher.
Boxers, briefs or other?
Briefs.
What's your favorite retail store?
Express.
What's the most you'll spend on a haircut?
$50.
On a pair of shoes?
$120.
What's your favorite season?
Fall. I like the feeling of being a little bit chilly, but it's just cold enough. I love watching the leaves fall.
What's your favorite food to splurge with?
Häagen-Dazs vanilla ice cream.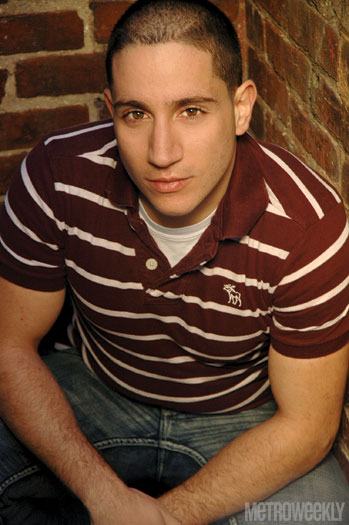 What kind of animal would you be?
I would be a horse. They are very majestic and graceful.
What kind of plant would you be?
A cactus, so other people would stay the hell away from me.
What kind of car would you be?
A Maserati, because not a lot of people can take a ride.
What's something you want more of?
More tolerance in the world.
What are you most grateful for?
My parents. They've been through hell with me and have stuck with me throughout everything in my life.
What's your dream job?
To run a fitness center.
State your life philosophy in 10 words or less.
People who matter don't mind, and those who mind don't matter.