As early as 1955, Anna Sokolow refused to alter her choreography with a gay sequence for a concert.
"She was a Jewish, straight white woman. There was really no reason for her to take that [gay-affirming] stance," says Daniel Phoenix Singh. "She could have easily said, 'Okay, I'll change it.' It wouldn't have affected the dance much. No one would have known."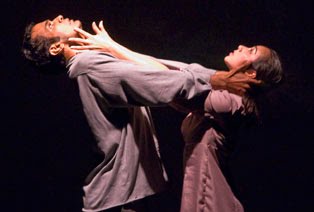 The 38-year-old Singh has admired the late choreographer since before his days at the University of Maryland. Tonight, Nov. 4, and Friday, Nov. 5, Singh returns to his alma mater with his six-year-old company Dakshina. The company will perform a full program of works by Sokolow, including the 1955 piece "Rooms," which features a duet with two men among several choreographed pairings.
These days, Dakshina, which usually focuses on fusing Indian and American dance styles, regularly performs around the world. Later this month the troupe, which includes three gay dancers including Singh, performs at the Queer Tango Festival in Argentina.
Singh, who moved from India to the D.C. area in 1990, says Sokolow repeatedly took on themes that were considered edgy during her time, from homosexuality to women's rights to the Holocaust. She would have been 100 this year.
"For me," says Singh, "Sokolow was an example of how you don't have to make compromises as an artist. That you hold to your vision and it's the world that has to catch up in some way."
Dakshina performs Thursday, Nov. 4, and Friday, Nov. 5, at 8 p.m. at the Clarice Smith Center's 'Ina and Jack Kay Theatre, University of Maryland, University Boulevard and Stadium Drive, College Park. Tickets are $30. Call 301-405-ARTS or visit claricesmithcenter.umd.edu or dakshina.org.