Ten years ago, a "needs assessment survey" was undertaken by local activists to collect data regarding the city's transgender community.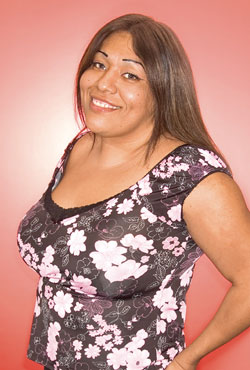 Ruby Corado
(Photo by Todd Franson)
That survey has been used during the past decade to acquire funding, implement policy and add momentum to the fight for equality all over the country according to Ruby Corado, a transgender activist and member of the DC Trans Coalition.
Corado says it's time for an update.
"Our population has changed in the city," she says. "We have to have to find and collect good data."
To make that happen, the DCTC is in the midst of planning 10 roundtable discussions to compile a new transgender needs-assessment survey that addresses a variety of issues including employment, health, housing, police interactions, prison policies and immigration-documentation policies. Another first step is finding volunteers and funding.
"Overall we are expecting the needs assessment to cost $80,000," Corado says. "So far we have $5,000 that has been committed by the employer of one of our members. We also have enough money, donated by Elijah Edelman and I, to start our first roundtable in December."
Corado adds that the group is hoping to raise more to continue the roundtable discussions by holding the second one in the spring of 2011.
"Given the lack of interest from the federal government to raise data about transgender people, there are [unmet] needs in terms of things like healthcare needs," Corado says. "This is important because it does put on the forefront what it is that transgender people need and how the government can better serve its citizens."
Corado says they're taking up the effort because they don't want to wait another decade.
"A lot of people call themselves 'trans supporters' and I think this is a good time to [donate] your money, whether it's $5 or $20, to show your support. The DC Trans Coalition has worked really hard on addressing issues that are not only trans issues, they are LGBT, and we really want to make this happen."
To donate to the DCTC for this project, call 202-681-3282, visit dctranscoalition.wordpress.com, or e-mail dctranscoalition@gmail.com.