Seth Walsh
For young LGBT people, or simply those perceived to be, 2010 was a chilling year as headline after headline reported on those of them who had taken their own lives.
They included: Seth Walsh, 13, of Bakersfield, Calif., who hanged himself after being bullied; Asher Brown, 13, of Houston, who shot himself in the head he was accused of being gay; Billy Lucas, 15, of Greensburg, Ind., who hanged himself after being tormented for years, friends say; Tyler Clementi, 18, believed to have jumped off the George Washington Bridge after his Rutgers University roommate allegedly broadcast online a sexual encounter between Clementi and another male; and Raymond Chase, 19, a student at Johnson and Wales University, who hanged himself.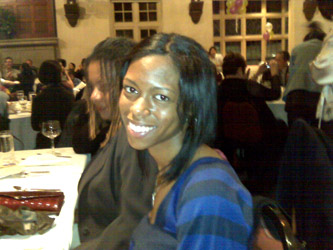 Aiyisha Hassan
(Photo by Rev. Kamal Hassan)
In October, Aiyisha Hassan, a 20-year-old lesbian and former biology student at Howard University was found dead in her brother's Southern California apartment, an apparent suicide.
Renowned author Dan Savage reacted to the tragedies by launching "It Gets Better," a video project aiming to deliver a hopeful message to LGBT youth contemplating suicide, the third leading cause of death among youth. The project garnered participation from all corners, from President Obama to Ke$ha to Steve Nash.
Locally the project inspired submissions from the Gay Men's Chorus of Washington, DC Gay Flag Football, staffers from the ACLU and countless others.
"The worst time of your life for many gay kids is high school, and if in that time of your life you choose to end your life, the bullies really won," Savage said in his own video. "[And] then and you deprived yourself of so much potential happiness."