"It just broke my heart, and I felt a little helpless," says Eboné Bell of last fall's spate of news stories surrounding gay teen suicides. "I had to figure out how I could help." Bell, founder of B.O.I. Marketing & Promotions, merged her passion with her compassion and the result is the "Put On The Gloves Fashion Show" extravaganza, a benefit for the Trevor Project and its suicide prevention work next Thursday, Jan. 27, at Town. The event also benefits the Capital Queer Prom, which Bell founded five years ago.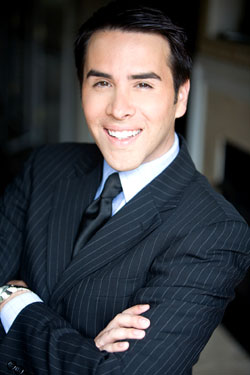 Will Thomas
Handled by fashion producer Elaine Mensah, the fashion show, with some donated clothes by local and national designers, will include "some fun prom and formal-wear fashion [to] help give people an idea of what to wear" to the fifth Queer Prom, set for March 19.
Pop singer Mya will donate her time by closing out the night with a mini-concert of hits as well as some new material from her forthcoming album. And Fox 5 anchor Will Thomas co-hosts the event with stylist and author Phillip Bloch.
"I was all too happy to get involved in any way possible," says Thomas. As it happens, one of Thomas's mentors growing up in California was Randy Stone, who produced the Oscar-winning short film Trevor, which birthed the Trevor Project. Ever since Stone died a few years ago, Thomas has been looking for a way to pay homage. Says Thomas: "The people who are involved in the D.C. chapter are doing an amazing job."
Put On The Gloves Fashion Show is Thursday, Jan. 27, from 7 to 9:30 p.m. at Town Danceboutique, 2009 8th St. NW. Tickets are $50. Visit putonthegloves.org.