In some respects, Habitat for Humanity Montgomery County (HFH-MC) functions like Cinderella's Fairy Godmother. But instead of dolling up a gal for a big night out on the town, HFH-MC is setting its sights on renovating a home in Montgomery County for a family in need – and now HFH-MC is specifically drafting the LGBT community to the cause with "Pride Build."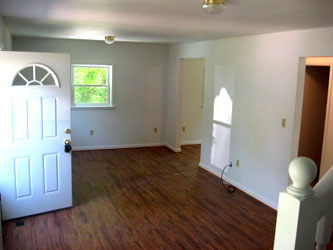 "It is a collaboration between Habitat for Humanity and the LGBT community to provide housing for a deserving family," says Mike Meller, who volunteers as chair of the Pride Build committee.
Amanda Fein, manager of corporate and individual gifts at HFH-MC, says the project began in December and will continue through the summer.
"What we do is we purchase a vacant, foreclosed home and we will pretty much be gutting the house until there are walls left standing, and then redoing it totally," she says.
Habitat for Humanity has launched similar projects in Portland, Ore., and Austin, Texas.
Fein says the organization is seeking the help of local LGBT organizations and individuals to raise $30,000, half of the money needed to rehab the home.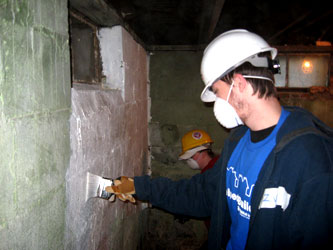 "Once we raise the $30,000 and we purchase the house, we will start the construction," explains Fein. "Then we'll be putting together 'build days,' where people from the community – specifically the LGBT community in the D.C. area – will be going in and doing everything from demolishing the walls to putting them back up."
Meller says that while the direct beneficiaries of the project will be the tenants of the house, there are certainly indirect benefits for those giving their time, money and labor to the Pride Build effort.
"It's an attempt to bring the LGBT community together on a communitywide project that's not just necessarily LGBT-focused," he says. "It integrates LGBT folks into the greater community. We're not isolated, we're not insulated. We're part of a greater community. This is a great way to show that."
To donate funding to Habitat for Humanity Montgomery County, call 301-990-0014 or visit habitat-mc.org. For questions about Pride Build, contact Amanda Fein at 301-990-0014, ext. 20, or amanda.fein@habitat-mc.org.