Today, the U.S. Supreme Court turned down a request by Bishop Harry Jackson and others to hear their case seeking an initiative on marriage equality in the District.
With no comment, the court decision (pdf) puts an end to Jackson's effort to stop the 2009 marriage equality law in D.C. Today's court action in Jackson v. D.C. Board of Elections, however, provides no precedent for elsewhere and represents no view on the merits of the request.
The Supreme Court receives thousands of requests to hear cases annually, yet hears significantly fewer than 100 cases each year. Nearly its entire docket is discretionary, and so today's action — a denial of the certiorari petition filed by Jackson — legally signifies nothing other than that the Supreme Court is not going to review the case in question further.
For D.C., though, the action puts an end to the legal questions remaining for marriage equality here.
Jackson had been appealing the D.C. Court of Appeals ruling in July upholding the decision by the D.C. Board of Elections and Ethics that Jackson's proposed marriage initiative was an improper subject of an initiative.
In the July 5-4 decision, the court then held that the Human Rights Act (HRA) limitation in District law, which prohibits initiatives or referendums that would violate the HRA, is permissible. In light of that ruling, all 9 judges of the D.C. court agreed that the proposed marriage initiative would violate the HRA and is, thus, not permitted.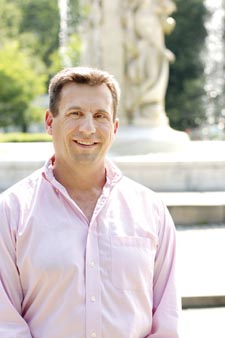 Calling the issue a "relatively obscure matter of law," longtime District gay rights activist Bob Summersgill told Metro Weekly, "This was not about the merits of marriage, it was whether the council in 1979 had the authority to restrict initiatives and referenda from violations of the Human Rights Act."
Out D.C. Councilmember David Catania (I-At Large) said in a statement, "I am grateful to the court. I am also proud of the way our city has embraced this law and want to congratulate the thousands of couples that have married in the District as a result of it."
Summersgill, a new ANC 3F commissioner, also said, "Today's decision means that we really need to thank the GAA activists in 1979 who convinced the Council to do the right thing" by including the HRA limitation in the Initiative, Referendum, and Recall & Procedures Act (IPA).
Summersgill said that the reason for the HRA limitation is that "DC's original council was, by and large, made up of civil rights activists. They firmly believed that a human right is not something that should be subject to popular vote."
Despite the absolutism on that point, he added a counterpoint.
"This is also a victory for the incremental approach that we took," he said. "Our critics were correct that we could have passed marriage soon, but we could not have kept it. Keeping it was the hard part.
"We see in California and Maine, you can get the law passed — but if you're not prepared to keep it, you may not. Making sure that we could keep it was the challenge for 10 years."
[Photo: Summersgill (Photo by Todd Franson.)]