1ST MARINER ARENA
201 West Baltimore St.
Baltimore, Md.
410-727-7811
baltimorearena.com
Lil Wayne, Nicki Minaj, Rick Ross & Travis Barker (3/20)
Elton John (3/26)
Trans-Siberian Orchestra (4/15)
Rush (4/22)
New Kids on the Block & Backstreet Boys (5/29)
Rihanna — w/Cee-Lo Green (6/4)
Sade — w/ John Legend (6/16) ^
9:30 CLUB
815 V St. NW
202-265-0930
930.com
Matthew McGinn & Todd Wright (3/19)
DeVotchKa — Gyspy-flavored quartet from Denver (3/22)
The Mountain Goats (3/25)
Omar Rodriguez Lopez Group — The main side project of a co-founder of The Mars Volta (3/27)
Several Species: The Pink Floyd Experience (4/1)
The Black Angels (4/3)
House of Pain — Jump up, jump up and get down, the early '90s white rappers are still jumping around (4/5)
The Whigs — Get Out of the Garage Music Tour (4/8)
Toad The Wet Sprocket (4/9)
Old 97's with Teddy Thompson — Thompson is the folk-rock son of Richard and Linda Thompson, so, you know, pedigree and pressure — but he proves his mettle (4/10)
The Dirty Heads (4/11)
The Go! Team (4/13)
The AP Tour — Black Veil Brides, Destroy Rebuild Until God Shows, I See Stars, VersaEmerge, Conditions (4/17)
Mogwai — Superb Scottish "cosmic post-rock" band (4/19)
EOTO & Beats Antique (4/21)
The Downtown Fiction (4/23)
Femi Kuti and the Positive Force – Femi carries on the electrifying energy of Afrobeat as pioneered by his father Fela (4/23)
The Kills (4/24)
Scala and Kolacny Brothers (4/25)
ATMOSPHERE (4/27)
Yelle — The French pop star returns to the states in another attempt to crossover, at least with the hipster set (4/27)
Scissor Sisters — Last week's cancelled show has been rescheduled for the week of Capital Pride — what could be better? (6/8)
ARTISPHERE
1101 Wilson Blvd.
Arlington, Va.
703-875-1100
artisphere.com
Alexandria Symphony Orchestra — Guest saxophonist Vaughn Ambrose joins to perform works associated with jazz great Charlie Parker (4/2)
Conjunto Sason — Salsa band from Charlottesville, Va. (4/2)
Archie Fisher and Garnet Rodgers — Scottish folk expert and BBC Radio host Fisher performs with Canadian folk composer Rodgers (4/12)
Northern Lights Dance Orchestra — Come dance to band jazz (4/13)
Savoir Faire Cajun Band (4/20)
The Emresarios — Arlington's Empresarios combine Latin funk, cumbia, dub and reggaton; also appearing is DJ Steve Raskin of Fort Knox Recordings (4/23)
Watcha Clan — Drawing from trance to drum 'n' bass to to Balkan brass to Jewish folk (4/28)
Cuban Cowboys — Punk meets Cuban rhythms (4/30)
The Justin Trawick Band (5/7)
BARNS AT WOLF TRAP
1645 Trap Road
Vienna, Va.
703-255-1900
wolf-trap.org
Kathy Mattea (3/22-3/23)
Lucy Kaplansky (3/24)
A Tribute to The Byrds — Local artists pay homage to the '60s psychedelic folk-rock legends, one week before a concert by the group's former lead vocalist Roger McGuinn (3/25)
Dave Mason — Co-founder of '70s rock group Traffic (3/29-3/30)
John McCutcheon (3/31)
Roger McGuinn — The Byrds frontman (4/1)
Cravin' Dogs — 25th Anniversary Celebration of this Northern Virginia-based folk-rock band (4/2)
Orla Fallon — The Irish singer/harpist formerly of Celtic Woman (4/6-7)
Austin Lounge Lizards — Funny folkies (4/9)
Steven Blier — "Couples: From Getting Hitched to Getting Divorced" recital features standards from the likes of Sondheim, Chausson, Cole Porter, Joni Mitchell and more (7/10)
BLACK CAT
1811 14th St. NW
202-667-4490
blackcatdc.com
Tres MTS — Featuring Jeff Ament, Mike McCready, Richard Stuverud, Dug Pinnick (3/21)
(The Sounds of) Kaleidoscope (3/22)
Diamonds Ahead (3/23)
Black Joe Lewis & The Honeybears (3/24)
The Joy Formidable (3/25)
Sebadoh (3/26)
Lost In The Trees (3/28)
Jessica Lea Mayfield (3/29)
Papercuts (3/30)
Mike Watt & The Missingmen (3/31)
The Pains of Being Pure At Heart (4/1)
Warpaint (4/2)
Royal Bangs (4/3)
Morning Teleportation (4/4)
Destroyer — Dan Bejar's glam/folk work here is little like his straightforward pop work in his other band, the New Pornographers (4/5)
Wire (4/7)
Black Lips (4/8)
Joe Pug (4/13)
The Boxer Rebellion (4/16)
The Raveonettes — The Danish co-ed rock duo (4/17)
British Sea Power (4/19)
Title Tracks (4/20)
River James (4/21)
Jukebox The Ghost (4/23)
Davila 666 (4/24)
Yacht (4/25)
Low (4/26)
Titus Andronicus (4/27)
The Submarines (4/28)
Buffalo Tom (4/30)
Pinback (5/1)
Talib Kweli — Famous rapper who got his start with Mos Def in Black Star (5/3)
Bomba Estéreo (5/5)
Tame Impala (5/6)
Neko Case — The Alexandria native has become a superstar in indie/hipster circles, and the appeal is easy to hear (5/13)
Fairweather (5/14)
Kaia — w/ Jennifer O'Connor (5/16)
John Vanderslice (5/18)
River James (5/19)
Face To Face (5/23)
Cloud Cult (5/28)
Man Man (6/3)
Figurines (6/5)
Dengue Fever (6/8)
Allo Darlin (6/16)
Architecture In Helsinki (6/17)
Nick 13 (6/25)
Obits (7/14)
BLUES ALLEY
1073 Wisconsin Ave. NW
703-549-7500
bluesalley.com
Earl Klugh (3/17-3/20)
Althea Rene — w/ Phaze II (3/21)
Chris Grasso's The Vocal Workshop Graduation Concert (3/22)
Kevin Whalum (3/23)
Kevin Eubanks (3/24-3/27)
U-NAM (3/28)
Jeff Lorber Fusion (3/29)
Steve Smith
Vital Information (3/30)
Chuck Redd (3/31)
Tim Reynolds (4/1)
Gene Bertoncini (4/2)
Sherrie Maricle & The Diva Jazz Orchestra (4/3)
Afro Blue (4/4)
Antone 'Chooky' Caldwell (4/5)
Sonny Fortune (4/6)
Lee Ritenour (4/7)
Michiel Borstlap (4/11-4/12)
Michel Legrand (4/13-4/14)
Dave Brubeck (4/15-4/18)
Bowie State University Jazz Ensemble (4/19)
Phil Woods (4/20-4/22)
Smithsonian Jazz Masterworks Orchestra Tribute to Ella — w/ Phil Woods & Kim Nazarian (4/23)
Swing Swift (4/25)
The Manhattan Transfer (4/26-5/1)
Julian Lage Trio (5/2)
Rogiers (5/3)
Lin Rountree (5/4)
Doreen's Jazz New Orleans (5/5)
Azar Lawrence Quintet (5/6-5/7)
Angela Johnson (5/8)
Anthony David (5/10)
Keiko Matsui (5/12-5/15)
Lori Williams (5/16)
Bruce Swaim Quartet (5/18)
Avery Sunshine (5/19)
Chuck Brown — Godfather of Go Go, D.C.'s own homegrown music style (5/20-5/22)
Dick Morgan Quartet (5/25)
Jamie Broumas (5/27)
Tommy Cecil featuring Bill Mays (5/28)
Sharon Clark (5/29)
Gil Scott Heron — Legendary jazzman who influenced some hip hop (6/2-6/5)
Joanne Shaw Taylor (6/6)
Vladimir Cetkar (6/8)
Peter White (6/9-6/12)
Melba Moore — Veteran soul singer (6/16-6/19)
The Flail (6/20)
Tony Exum Jr (6/21)
Chaise Lounge (6/22)
Chopteeth (6/23)
Jon Faddis (6/24)
Mike Phillips (6/26)
Roberto Pomili (6/27)
Barbara Rosen (6/28)
Cheryl Pepsii Riley (6/30)
BOHEMIAN CAVERNS
2001 11th St. NW
202-299-0800
bohemiancaverns.com
Tim Green (3/19)
Bohemian Caverns Jazz Orchestra — The 17-piece big band co-founded by baritone saxophonist Brad Linde, trumpeter Joe Herrera and club owner Omrao Brown offers a variety of music both new and old, with a spotlight on D.C.'s own (every Monday night)
Heidi Martin: Tribute to Abbey Lincoln (3/22)
Elikeh — African roots music, especially blending rhythms from Togo and Afro-funk (3/29)
Heidi Martin — The Caverns artist-in-residence honors Jazz Appreciation Month with a weekly show (4/5, 4/12, 4/19, 4/26)
Akua: Soul Jazz Griot (4/10)
Gretchen Parlato — Considered by some to be the next big thing in the realm of vocal jazz (4/15)
Pharoah Sanders (5/6-5/7)
Ron Carter's Golden Striker Trio — The bassist from the Miles Davis Quintet now performs with guitarist Russell Malone and pianist Mulgrew Miller (5/19-5/21)
Sachal Vasandani — An "effervescent young vocalist," the New York Times raves (6/24-6/25)
BUSBOYS & POETS
2021 14th St. NW
202-387-POET
busboysandpoets.com
Aurical Music — The sort of indie-rock band even your grandmother could love: honest, polite, well-groomed and capable of telling a good story (3/27)
sami.the.great — Brooklyn-based singer with an ethereal, soaring voice and thoughtful, poetic lyrics (4/1)
Amy Bomet & Jessica Boykin-Settles — The accomplished jazz pianist/vocalist and Howard University jazz professor, respectively, appear for a tribute to jazz vocalist, songwriter and actress Abbey Lincoln, who died last year (4/21)
Maurice Kirya — Hailed by Radio France International as Best New African Artist, Kirya has pioneered "Mooyo," or Ugandan soul music (5/6)
CAPITOL HILL ARTS WORKSHOP
545 7th St. SE
202-547-6839
chaw.org
CHAWbaret Ate: Off the Menu — An evening of pop songs, standards and showtunes (4/1-4/2)
CHESAPEAKE ARTS CENTER
194 Hammonds Lane
Brooklyn Park, Md.
410-636-6597
chesapeakearts.org
The Zen Monkeys — Trio of female folk-singers (3/19)
Arty Hill and the Long Gone Daddies — Lawyer by day, Maryland-native Hill makes music reminiscent of Johnny Cash (4/16)
Daniel Narducci: Timeless Broadway — Classic American baritone Narducci sings Broadway favorites from the likes of Andrew Lloyd-Webber, Jerry Herman and Lerner and Loewe (4/17)
CENTER STAGE
700 N. Calvert St.
Baltimore, Md.
410-332-0033
centerstage.org
Cabaret Series: E. Faye Bulter — Perenially popular CenterStage Associate Artist (3/24-3/27)
Kingsley Leggs — Leggs, from Broadway's The Color Purple and CenterStage's production of The Wiz performs "Fractured Love Songs" (5/19-5/22)
CLARICE SMITH PERFORMING ARTS CENTER AT UMD
University of Maryland
College Park, Md.
301-405-ARTS
Anthony De Mare — Liaisons: Reimagining Sondheim from the Piano (4/2)
Chamber Jazz Combo Recitals (4/12-4/13)
UMD African Drum Ensemble (4/20)
UMD Korean Percussion Ensemble (4/21)
Outdoor Big Band Concert (5/4)
UMD Gamelan Sarawati and Gamelan Mitra Kusuma (5/6)
UMD Koto Ensemble and Washington Toho Koto Society (5/8)
UMD Percussion Ensemble (5/9)
DAR CONSTITUTION HALL
1776 D St. NW
202-628-1776
dar.org/conthall/
KEM — w/ Ledisi (3/18-3/19)
Janet Jackson (3/22, 3/24)
Maze featuring Frankie Beverly (3/31)
Ginuwine, Tank, Carl Thomas, Case (4/2)
Mother's Day Music Fest (5/6)
Fleet Foxes — The Seattle-based folk group, which self-describes its music as "baroque harmonic pop," tours in support of its forthcoming second set Helplessness Blues (5/15)
Paul Simon — The legendary folk-pop singer tours in support of his forthcoming bluegrass-influenced album, So Beautiful or So What (5/25)
Soul Revue (6/4)
The Script — Irish duo, comprised of two former American R&B producers, creates what it calls "Celtic soul" (6/5)
DC9
1940 Ninth St. NW
202-483-5000
dcnine.com
Khaira Arby (3/21)
Blackbells (3/22)
The Gay Blades — Gay in name only (3/23)
Hey Rosetta! (3/24)
Throwdown Syndicate (3/26)
An Horse (3/27)
Trophy Wives (3/28)
The Green (3/30)
Stripmall Ballads (3/31)
KIDS (4/2)
The Octopus Project (4/5)
Lucia, Lucia (4/6)
Peach Pit (4/9)
Walk The Moon (4/10)
The Orchid (4/13)
Memphis — Featuring Torquil Campbell of Stars (4/16)
Jonathan Tyler the Northern Lights (4/17)
Ether (4/19)
The White House Band (4/20)
Tone (4/28)
New Rock Church of Fire (4/30 )
Diego Garcia — Former Elefant frontman (5/3)
Steel Train (5/4)
The Honeyguns (5/5)
Ra Ra Rasputin (5/12)
The Donkeys (5/29)
HYLTON PERFORMING ARTS CENTER
10960 George Mason Circle
Manassas, Va.
703-993-7759
hyltoncenter.org
Simply Sinatra — w/ the Metropolitan Jazz Orchestra (4/2)
3 Mo Divas (5/8)
IOTA CAFE
2832 Wilson Blvd.
Arlington, Va.
703-522-8340
iotaclubandcafe.com
Justin Jones and Driving Rain — W/ Laura Tsaggaris (3/18)
Juniper Lane (3/19)
Kid Architect (3/20)
Danny Barnes (3/21)
Adrian Legg (3/22)
Jill Sobule and John Doe (3/24)
Vetiver (3/25)
The Damnwells (3/26)
Andy Zipf (3/27)
Ted Garber (3/28)
The Fleshtones (3/31)
Mike Doughty (4/1)
Chaise Lounge (4/3)
Kris Delmhorst (4/8)
Justin Trawick Group (4/16)
Shane Gamble (4/23)
The Cassettes (4/28)
Modern Skirts (4/29)
Holly Golightly (5/1)
The White Buffalo (5/5)
Antigone Rising and Laura Tsaggaris (5/14)
JAMMIN' JAVA
227 Maple Ave. E.
Vienna, Va.
703-255-1566
jamminjava.com
Deanna Bogart Band (3/18)
Boys Will Be Boys (3/20)
Tim Be Told (3/22)
The Badrats (3/23)
Ron Sexsmith (3/25)
Matt Wertz (3/28)
Sick of Sarah + Hunter Valentine + Curtis Peoples + Lucas Silveira — Serious girl power, organized by Silveira, who fronted the hard-charging lesbian band The Cliks (3/29)
Duke Special (3/30)
Burn The Ballroom (3/31)
The Guggenheim Grotto (4/1)
Willy Porter (4/2)
David Ryan Harris + Hugo (4/4)
Mike Viola (4/5)
Exra Furman & The Harpoons (4/6)
Hot Club of Cowtown (4/7)
William Fitzsimmons (4/8-4/9)
Peter Mulvey + Po'Girl (4/10)
Mambo Sauce + The Movement (4/11)
Jesse Winchester (4/13)
Chatham County Line (4/14)
Graham Colton (4/15)
The Board Administration (4/15)
Robbie Shaefer — Of Eddie From Ohio (4/16)
John Mark McMillan and Friends (4/16)
Kina Grannis (4/17)
Ari Hest (4/20)
Stephen Kellogg — w/ Tift Merritt — Quite the singer-songwriter tour-de-force (4/22)
The Nields (4/23)
Graham Parker (4/29)
Tyrone Wells (4/30)
Joan As Police Woman (5/4)
Neil Innes (5/6)
Steve Forbert (5/7)
Charlie Hunter (5/8)
Tracy Grammer (5/14)
Drumfish (5/14)
Elizabeth and the Catapult (5/15)
Crash Test Dummies — Once, there was a band, "Mmm, Mmm, Mmm, Mmm" (5/16)
Bill Kirchen and Too Much Fun (5/20)
Tribute to Bob Dylan — Jammin' Java's Songwriters Circle, including Luke Brindley, Todd Wright, Anthony Fiacoo and Shane Hines, salute the songwriter on his 70th birthday (5/22)
The Five One (5/28)
I Can Make A Mess Like Nobody's Business — Yes, that's really the band's name (6/3)
Laura Cantrell — "A modern woman with an old-timey heart," says Rolling Stone (6/4)
Ted Vigil: A Tribute to John Denver (6/9)
The Kennedys — Married duo Pete and Maura Kennedy blend folk, country, rock and secular gospel (6/17)
Michelle Shocked (6/18)
David Berkeley (6/19)
The Dinobabies (7/15)
Tom Russell (9/25)
JIFFY LUBE LIVE
7800 Cellar Door Dr.
Bristow, Va.
703-754-6400
livenation.com
Jason Aldean — McDonald's WMZQfest (5/21)
Rascal Flatts — w/ Sara Evans, Easton Corbin, Justin Moore (6/18)
Def Leppard, Heart (7/9)
Tim McGraw — w/ Luke Bryan, The Band Perry (8/13)
Toby Keith — w/ Eric Church (9/10)
Brad Paisley — WMZQ Fall Fest (9/24)
KENNEDY CENTER
202-467-4600
kennedy-center.org
Terence Blanchard and Brandford Marsalis — Two jazz luminaries and New Orleans' native sons join forces for one night only (3/26, Concert Hall)
Toots Thielemans, Kenny Werner — NEA Jazz Master and harmonica legend Thielemans makes a rare Washington appearance with his longtime accompanist (4/2, Terrace)
Javon Jackson and Friends Celebrate Freddie Hubbard — Saxophonist teams up with pianist George Cables, trumpeter Eddie Henderson, bassist Peter Washington and drummer Lenny White (4/8, KC Jazz Club)
Randy West and the African Rhythms Quartet — NEA Jazz Master and pianist leads his African-steeped quartet featuring drummer Lewis Nash (4/9, Terrace)
Betty Carter's Jazz Ahead — The 2011 graduates in this program, now in its 14th year, perform three free concerts (4/13-4/15, Millennium Stage)
Ben Williams — D.C. native and winner of the 2010 Thelonious Monk International Jazz Bass Competition leads his own ensemble (4/15, KC Jazz Club)
Eldar — Grammy-nominated pianist well known for his prodigious pyrotechnics and precocious knowledge of bepop (4/16, KC Jazz Club)
The Brubeck Institute Jazz Quintet — Noted collegiate jazz group includes pianist Alec Watson, tenor saxophonist Sam Crowe, drummer Colin McDaniel, trumpeter Nick Frenay, and bassist Bill Vonderhaar (4/17, Millennium Stage)
Blues Alley Big Band Jam: Blues Alley Youth Orchestra — Accomplished student musicians ranging in age from 11 to 17 years old perform big band works (4/24, Millennium Stage)
Marcus Strickland — Another alumnus of Kennedy Center's jazz residency program Betty Carter's Jazz Ahead, a "Rising Star, Soprano Saxophonist" according to DownBeat (5/6, KC Jazz Club)
Yotam Silberstein — The Israeli guitarist and composer, a regular on the New York jazz scene, performs with compatriot pianist (5/7, KC Jazz Club)
Mary Lou Williams Women In Jazz Festival — 16th Annual event spotlighting women jazz artists and named after one of the first ladies of jazz (5/19-5/21, Terrace and Millennium Stage)
LISNER AUDITORIUM AT GWU
730 21st St. NW
202-994-6800
lisner.org
Gal Costa — Founding Tropicália vocalist, who first made famous many of Brazil's most popular songs from the likes of Caetano Veloso, Antonio Carlos Jabim (3/25)
Jil Aigrot — Charming French vocalist sang as Edith Piaf in the film La Vie En Rose, and specializes in chanson française (3/26)
Acoustic Africa — Group focuses on the richness of the African guitar tradition and features Habib Koité, Zimbabwe's Oliver "Tuku" Mtukudzi and Afel Bocoum representing Mali and Zimbabwe (4/7)
The Fab Faux — Known for painstaking recreations of the Beatles' repertoire, especially the later works never originally performed live (4/15)
Los Muñequitos de Matanzas — This Afro-Cuban group currently spans three generations of an extended family of musicians, singers and dancers (4/22)
M&T BANK STADIUM
1101 Russell St.
Baltimore, Md.
410-244-8154
livenation.com
U2 — Bono and The Edge are busy these days trying to salvage their first musical, a little show you might have heard of called Spider-Man: Turn Off The Dark. But for a break, the full band continues its two-year-old 360-Degree Tour, featuring the largest concert stage contraption ever, with stadium-in-the-round staging. With Florence & The Machine (6/22)
MERRIWEATHER POST PAVILION
10475 Little Patuxent Parkway
Columbia, Md.
800-551-SEAT
merriweathermusic.com
The Strokes — The hyped New York band headlines the Sweetlife Festival 2011, sponsored by local restaurant group sweetgreen and featuring food from local farmers (4/30)
M3 Rock Festival — Kix, Warrant (5/13), Whitesnake, Tesla, Sebastian Bach (5/14)
Sugarland — w/ Little Big Town, Matt Nathanson (5/22)
Capital Jazz Fest — Herbie Hancock, David Sanborn, Marcus Miller, George Duke (6/3); Natalie Cole, Boney James, Phil Perry, Hiroshima, Jonathan Butler, Alex Bugnon, Dwele, Goapele (6/4); Take 6, Michael Franks, Patti Austin, Chuck Brown, Bilal, Oleta Adams, Ruben Studdard (6/5)
PHISH — The biggest cult act in live music since the Grateful Dead (6/11-6/12)
The Decemberists — Cerebral rock, oftentimes too clever by half, but at least it's never dull (6/13)
Katy Perry and Robyn — The silly California Girl taps the sophisticated Swede, and suddenly Capital Pride has been unofficially extended by three days (6/15)
Steely Dan (8/2)
MUSIC CENTER AT STRATHMORE
5301 Tuckerman Lane
North Bethesda, Md.
301-581-5100
strathmore.org
The Del McCoury Band — A living link to the days when bluegrass was rarely heard outside "hillbilly honky tonks" and the Grand Ole Opry (3/20)
Juan de Marcos & Afro-Cuban All Stars — The "Quincy Jones of Cuba" and Buena Vista Social Club founder brings his multigenerational big band (3/23) Naturally 7 — Seven-piece vocal ensemble (3/25)
Arturo Sandoval — Gramming-winning trumpter can burn through an Afro-Cuban groove, tear up a bebop tune, soar over a Mozart concerto and linger over a luscious ballad (4/9)
Nancy Wilson — Vocalist with a singular style, gliding easily from jazz to pop to R&B (4/22)
One Night of Queen — Tribute to Freddy Mercury and Queen (4/27)
David Crosby and Graham Nash — Two of the most iconic voices and prolific songwriters from the '60s and '70s reunite to perform a mix of their classic hits, as the trio Crosby, Stills & Nash, and new songs (5/2)
Nils Lofgren and Friends: Acoustic — A guitarist with Bruce Springsteen's band, Lofgren takes time out for a more intimate headlining gig with friends including Gary Valotta and Mary Ann Redmond (5/5)
Mandy Patinkin: Dress Casual — From Irving Berlin to Stephen Sondheim, from Cole Porter to Harry Chapin, the Broadway veteran promises a dazzling musical journey (6/9-6/10)
NATIONAL GEOGRAPHIC LIVE!
Grosvenor Auditorium
1600 M St. NW
202-857-7700
nglive.org
Music Maker Blues Revue — Guitar wizard Cool John Ferguson, deep baritone singer Captain Luke and other heroes of southern rock will be celebrated in a concert presented with the Music Maker Relief Foundation (3/29)
Keali'I Reichel — One of Hawaii's most popular performers who has opened for Bonnie Raitt, Sting and Celine Dion (5/13)
PATRIOT CENTER AT GMU
4500 Patriot Circle
Fairfax, Va.
703-993-3000
patriotcenter.com
Juanes (4/11)
Thirty Seconds to Mars (4/27)
Kylie Minogue — Because the Verizon Center is in, uh, America, the mega-stadium filler everywhere-but-here will instead appear at this smaller venue. On the upside, it's a more intimate experience than the rest of the world enjoys (4/30)
RAM'S HEAD LIVE
20 Market Place
Baltimore, Md.
410-244-1131
ramsheadlive.com
The Fighting Jamesons (3/18)
Halestorm (3/19)
Sick Puppies (3/23)
Eye of All and Rosabella (3/25)
Matinee at Midnight and Sepia (3/26)
Glassjaw (3/27)
Swarm the North and Emerge Victorious — Alternative punkers straight out of the Baltimore suburbs (3/31)
Who's Bad: The World's #1 Michael Jackson Tribute Band (4/1)
Cassandra Syndrome and A Sound of Thunder (4/2)
BET Music Matters Tour starring Marsha Ambrosius and Melanie Fiona (4/7)
Stereo Trigger (4/8)
TV On The Radio — New album due out this Spring from the critical atmospheric rock darlings (4/10)
The Dirty Heads (4/14)
Seether (4/15)
Several Species: The Pink Floyd Experience (4/16)
Vivian Green and Eric Roberson — An "Emotional Rollercoaster" it'll be with the contemporary soul stirrers (4/17)
Coheed and Cambria (4/19)
Iron & Wine — w/ The Low Anthem (4/20)
Appetite for Destruction: Guns 'N' Roses Tribute Band (4/21)
DJ Lil'e's Lady Gaga vs. Madonna vs. Rihanna (4/22)
Crack The Sky (4/23)
Silverstein and Bayside (4/25)
Rise Against (4/27)
Rusko (4/28)
Guster (4/29)
An Evening with Michael Feinstein: The Sinatra Project — Sheppard Pratt's 19th Annual Care for Kids Concert (4/30)
Tourantula (5/3)
Carbon Leaf — Rootsy, Celtic-influenced rock from Richmond, Va. (5/7)
Manchester Orchestra & Cage the Elephant (5/8)
Blue October (5/17)
The Radiators Farewell Tour (5/20)
The Maine and Augustana (5/27)
Face to Face (5/22)
Robin Trower (6/23)
RAM'S HEAD ON STAGE
33 West St.
Annapolis, Md.
410-268-4545
ramsheadonstage.com
Strunz and Farah (3/20)
Tommy Castro Band (3/23)
Stephen Bishop (3/24)
Tom Rush (3/25)
Bob Schneider (3/26)
Tribute to The Byrds — Area acts on the bill include Eric Brace, Jon Carroll, David Kitchen and the Jelly Roll Mortals (3/26)
The Kingston Trio (3/27) ^Joe Robinson (3/31)
Sleep Canyon Rangers (4/1)
John Doe & Jill Sobule (4/2)
Marti Jones & Don Dixon (4/2)
Civil Twilight — South African trio reminiscent of Muse or U2(4/3)
Mark Hummel's Harp Blowout featuring Lazy Lester, Mark Wenner and Jerry Portnoy — Blues harmonica masters (4/3)
Fourplay — Contemporary jazz (4/4-4/5)
Jimmy Thackery & Walter Trout (4/6)
William Fitzsimmons (4/7)
Marcia Ball — Singer/pianist offer emotional brand of Southern boogie, blues and ballads (4/8)
Loudon Wainwright III — Candid singer-songwriter and papa to Rufus and Martha (4/9)
Fitzmaurice and Frank Solivan & Dirty Kitchen — A bluegrass blend of traditional and new (4/10)
Taj Mahal — Blues and roots veteran (4/11)
Tower of Power (4/12)
Scythian (4/13)
Graham Colton (4/16)
Asleep at the Wheel (4/17)
New Riders of the Purple Sage (4/180
John Popper & The Duskray Troubadours (4/19)
7 Bridges: The Ultimate Eagles Experience (4/22)
Joey DeFrancesco & The Sideguys featuring Ricky Peterson — Organist regarded as the "baddest B-3 burner in the business" (4/26)
Simon & Garfunkel Retrospecitve — A.J. Swearingen and Jonathan Beedle offer a tasteful tribute (4/27)
Wishbone Ash (4/28)
Jonathan Edwards and Jesse Colin Young (4/29-4/30)
Rockapella (5/1)
Asia — Soft rock super-group of members otherwise associated with Yes, ELP, The Buggles (5/3-5/4)
Bruce Cockburn (5/5)
Steve Forbert (5/6)
Jonathan Coulton — Following in the footsteps of They Might Be Giant, poking fun at daily life (5/7)
Outlaws — Southern rock in the style of the Allman Brothers or ZZ Top (5/8)
Jon Anderson — The former Yes frontman (5/9, 5/11)
Ottmar Liebert (5/10)
Southern Culture on the Skids — Offering a parody of trailer park culture, with music that merges rockabilly and boogie with R&B, even a little mariachi (5/12)
Anthony David (5/13)
Honor By August — D.C.-based band drawing comparisons to stadium rockers from U2 to Bruce Springsteen to Snow Patrol (5/14)
Candy Dulfer (5/15)
Buffy Sainte-Marie (5/17)
Jim Messina — Performing hits from Loggins & Messina, Buffalo Springfield and Poco (5/18)
Stephanie Mills — Soul and Broadway veteran, winner of the Tony for her role in The Wiz, offers a rare intimate appearance (5/19)
Sarah Jarosz (5/25)
Nanci Griffith — w/ The Kennedys (5/27)
Raul Malo (5/28)
John Oates (5/29)
Willie Nile (6/1)
Anders Osborne — Swedish-born, longtime New Orleans resident and Southern rock purveyor (6/2)
The Return: A Tribute to the Beatles (6/3)
Chuck Brown (6/4)
Tom Tom Club (6/5)
Henry Butler (6/9)
Ted Vigil: A Tribute to John Denver (6/10)
Garland Jeffreys Band (6/12)
Joe Purdy (6/14)
Billy Bragg (6/16)
Pat McGee (6/17)
The Persuasions — The "undisputed Kings of A Cappella" (6/19)
Tab Benoit — Louisiana's No. 1 roots music export (6/20-6/21)
Los Lonely Boys (6/25)
Elizabeth Cook (6/26)
Dave Alvin & The Guilty Ones (6/28)
Todd Rundgren (6/29)
Down To The Bone (7/8)
Jazz Attack featuring Peter White, Gerald Albright and 'Surprise Guest' (7/22)
Brian Howe — Former lead singer of Bad Company (7/31)
David Grisman Sextet (8/1)
Peter Mayer Group (8/10)
Euge Groove (8/11)
ROCK AND ROLL HOTEL
1353 H St. NE
202-388-ROCK
rockandrollhoteldc.com
Swift Technique (3/18)
Fujiya & Miyagi (3/24)
Asobi Seksu (3/25)
Nunchucks, Cobra Collective, Loose Lips, Honey House (3/26)
Family Portrait (3/27)
Starfucker, Casiokids (3/30)
The Felice Brothers, Diamond Doves (3/31)
Villains (4/1)
Civil Twilight (4/1)
Lucky Dub, The Method, Kill Lincoln (4/2)
Senses Fall (4/7)
Violet Says 5 (4/8)
Chopteeth (4/9)
The Greenhornes (4/12)
Toro Y Moi (4/14)
J-Roddy Waltson & The Business (4/20, 4/27, 5/4, 5/11)
Maps & Atlases (4/21)
Grails (4/22)
The Slackers, The Thrilltones (4/23)
Local H, The Dig (4/24)
The Appleseed Cast, A Great Big Pile of Leaves, Edie Sedgwick, Pianos Become The Teeth (4/30)
Someone Still Loves You Boris, Koo Koo Kanga Roo (5/1)
…And You Will Know Us By The Trail of Dead (5/10)
Aesop Rock and Kimya Dawson (5/13)
Aloe Blacc (6/1)
SIGNATURE THEATRE
4200 Campbell Ave.
Arlington, Va.
703-820-9771
signature-theatre.org
Broadway Duets — Some of Signature's favorite singers will unite for an evening of the greatest duets ever written for the Broadway stage (6/7-6/11)
SIXTH & I HISTORIC SYNAGOGUE
600 I St. NW
202-408-3100
sixthandi.org
Polock and Russian Red — Two Spanish indie-pop acts (3/21)
Evergreen — An improbable mix of Israeli and Irish music from a band that includes a former Riverdance drummer (3/28)
Susan McKeown — Irish folk singer-songwriter who dabbles in world music and rock (4/2)
Chris Cornell — The former Soundgarden and Audioslave singer (4/17)
Greyson Chance & Cody Simpson — This concert is brought to you by YouTube, respectively featuring the "Paparazzi" teenage sensation now recording for Ellen DeGeneres's debut record label and an upstart Australian teen singer now signed to Atlantic Records (4/28)
Kopecky Family Band — The toast of Nashville, this seven-piece folk rock band isn't actually related (5/19)
Brendan Perry of Dead Can Dance & Robin Guthrie of Cocteau Twins — Atmospheric rock (5/30)
THE BIRCHMERE
3701 Mount Vernon Ave.
Alexandria, Va.
703-549-7500
birchmere.com
The Average White Band (3/18)
Rodney Crowell (3/20)
Gaelic Storm (3/21-3/22)
The High Kings (3/23)
Robert Earl Keen (3/24)
Peter Wolf — w/ Kenny White (3/25)
Tom Rush (3/26)
Over The Rhine — w/ Lucy Wainwright Roche (3/27)
Bob Schneider — w/ Olivia Mancini (3/28)
Kaki King — Lesbian folk guitar goddess (3/29)
Marc Cohn (7/24)
The Wailin' Jennys (3/30-3/31)
The Jazz Crusaders featuring Joe Sample, Wilton Felder and Wayne Henderson (4/1)
Harmony Sweepstakes (4/2)
Fourplay (4/3)
Jars of Clay (4/4)
Colin Hay — Solo show from former Men At Work frontman (4/7)
Junior Brown (4/9)
Buddy Guy (4/10)
Tower of Power (4/11)
Aimee Mann (4/12-4/13)
Livingston Taylor and Buskin & Batteau (4/14)
Girlyman & Susan Werner — A night of delicious queer folk/rock (4/15)
Carrie Newcomer & Debi Smith (4/16)
Eric Roberson & Vivian Green (4/18)
Nanci Griffith (4/19-4/20)
New Riders of the Purple Sage (4/21)
Cleve Francis (4/23)
Hot Tuna (4/29)
Stephanie Mills (4/30)
Asia — Geoff Downes, Steve Howe, Carl Palmer, John Wetton (5/1)
Matt Dusk (5/2)
Rockapella (5/5)
Jonathan Coulton and Paul & Storm (5/6)
Sweet Honey in the Rock (5/7)
Crooked Still (5/8)
Bruce Cockburn (5/9)
Tommy Emmanuel (5/10)
Ottmar Liebert & Luna Negra (5/11)
Kinky Friedman (5/13)
Roy Clark (5/14)
Maceo Parker (5/15)
Candy Dulfer (5/17)
Todd Snider (5/18)
En Vogue (5/20-5/21)
America (5/26-5/27)
Shawn Colvin (6/3)
The Seldom Scene & Red Molly (6/4)
Leo Kottke (6/16)
Dave Alvin & The Guilty Ones (6/17)
1964: The Tribute — Yes, another Beatles tribute group (6/18)
Dave Giegerich Tribute Show (6/19)
Robin Trower (6/22)
Los Lonely Boys (6/24)
Elizabeth Cook (6/25)
Todd Rundgren (6/28)
Eric Roberson (7/1)
Down to the Bone (7/7)
Edwin McCain (7/14)
Old Time Banjo Festival — Fifth annual event features Bruce Molsky, Buddy Wachter, The Hot Seats, Cathy Fink & March Marxer and more (7/16)
Johnny Winter (7/23)
Vince Gill — An Evening of Bluegrass from the country star (7/28-7/29)
Rare Earth (7/30)
Morris Day & The Time (7/31)
Merle Haggard (8/1)
David Grisman Sextet (8/2)
Walter Beasley (8/6)
Euge Groove (8/12)
Norman Brown (8/18)
Kindred The Family Soul (8/19)
Don Williams (8/24)
The Outlaws (8/26)
Kim Waters (8/27)
THE STATE THEATRE
220 North Washington St.
Falls Church, Va.
703-237-0300
thestatetheatre.com
Tommy Castro and Tinsley Ellis (3/18)
Strunz and Farah (3/19)
The Fighting Jamesons — Irish Rock hits for a belated St. Patrick's Day celebration (3/19)
Stanley Clarke and Victor Wooten (3/23)
Here Come The Mummies (3/24)
Mike Gordon (3/25)
Wrong Way – A Tribute to Sublime (3/26)
Peter Murphy (4/1)
The Clarks (4/2)
Jimmy Thackery and Walter Trout (4/8)
Marcia Ball (4/9)
Jefferson Starship 40th Anniversary Tour (4/10)
The Legwarmers (4/15-4/16)
John Popper & The Duskray Troubadours (4/21)
The Foreign Exchange (Phonte + Nicolay) — A mix of hip hop, R&B and electronica (4/22)
Soulive — A funky organ trio (4/23)
Dean Fields — Virginia native folk rocker throws a hometown release party for his latest, Under A Searchlight Moon (4/28)
Papadosio (4/29)
The John K Band (5/6)
The Infamous Stringdusters — Said to be "at the forefront of a new movement in bluegrass music" (5/7)
Doug Stanhope (5/12)
DJ Deejay spins MMP — MMP stands for Madonna, Michael Jackson and Prince (5/20)
The Radiators — Legendary New Orleans rockers are calling it quits after 33 years (5/21)
John Oates — Don't expect the pop/soul sound by which you probably know him best: "I don't do Hall and Oates without Hall," Oates says. Instead, expect an acoustic sensitive singer-songwriter type (5/27)
Octavia (5/28)
Melodime (6/3)
Uriah Heep (6/19)
The Fabulous Thunderbirds — The bluesy boys are "Tuff Enuff," alright (6/23)
U STREET MUSIC HALL
1115A U St. NW
202-588-1880
ustreetmusichall.com
Sam "The Man" Burns (3/18)
Deep Sugar DC — w/ Ultra Nate and Lisa Moody (3/25)
N'Dambi (4/6)
Jessica 6 (4/8)
Juan MacLean & Runaway (4/8)
Matthew Dear (4/29)
Jellybean Benitez (5/13)
Carl Craig (5/27)
VERIZON CENTER
601 F St. NW
202-628-3200
verizoncenter.com
Lil Wayne, Nicki Minaj, Rick Ross & Travis Barker (4/3)
New Kids on the Block & Backstreet Boys — We want it that way (6/3)
WARNER THEATRE
513 13th St. NW
202-397-SEAT
warnertheatre.com
Cheech & Chong – Dude, they're still at it! (4/10)
Jimmy Fallon – A standup tour from the late late-night TV host, who replaced Conan O'Brien when O'Brien replaced, oh, you-know-who (5/22)
Yes (4/4)
Widespread Panic (4/5-4/6)
Yanni In Concert (4/7)
GWU South Asian Society presents Bhangra Blowout 18 (4/9)
David Cook (4/29)
WASHINGTON PERFORMING ARTS SOCIETY
202-833-9800
wpas.org
WPAS Gospel Choir (3/27, National Gallery of Art)
Michael Feinstein — "The Ambassador of the Great American Songbook" brings his signature style of American standards for a swinging evening of song (4/17, Kennedy Center)
Vijay Iyer Trio — American-born son of Indian immigrants and self-taught creative musician draws from a wide range of Western and non-Western traditions (4/30, Sixth & I)
WPAS Summer Youth Showcase (5/25, Kennedy Center)
WOLF TRAP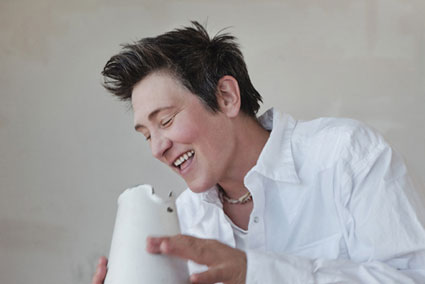 k.d. lang at Wolf Trap
1645 Trap Rd.
Vienna, Va.
703-255-1900
wolf-trap.org
Louisiana Swamp Romp — Billed as "the hottest party of the summer" (6/5)
Frankie Valli and the Four Seasons — Rock and Roll Hall of Famers behind hits such as "Big Girls Don't Cry" and "Walk Like A Man" (6/8)
The Levon Helm Band — American drumming icon from The Band (6/9)
The Go-Go's — They got the beat to unofficially kick off Capital Pride weekend (6/10)
Bright Eyes and M. Ward — Indie rockers that make all the hipsters swoon (6/11)
Indigo Girls — Cap off Capital Pride by heading to Wolf Trap to hear these lesbian legends (6/12)
Elvis Costello and The Imposters (6/15)
Southside Johnny, The Ashbury Jukes and The Smithereens — Your exit to a night of New Jersey rock (6/16)
RAIN – A Tribute to the Beatles — Fab Four recreators stop at Wolf Trap fresh from an extended Broadway run (6/17-6/18)
The Monkees — Hey, hey, they're back! (6/19)
Daryl Hall and John Oates (6/20)
Peter Frampton (6/23)
Credence Clearwater Revisited — Bayou rock ensemble tours with its original rhythm section (6/24)
The Ultimate Doo-Wop Show (6/25)
Earth, Wind & Fire (6/26)
k.d. lang — The lesbian crooner returns from Shadowlands to take the Wolf Trap stage (7/6)
Béla Fleck and The Original Flecktones — Grammy-winning bluegrass ensemble (7/10)
Huey Lewis and The News — It's hip to be square (7/13)
Michael McDonald and Boz Scaggs (7/20)
Emmylou Harris (7/23)
Dolly Parton — The Queen of Country is sure to bring all the gays to lawn (7/31)
Alison Krauss and Union Station (8/7)
Steve Miller Band (8/9)
Chicago — Horn-based rock band behind hits such as "Saturday in the Park" and "25 or 6 to 4" (8/16)
Chris Botti — Grammy-winning jazz trumpeter (8/17)
Paul Anka (8/18)
Gipsy Kings — Flamenco superstars (8/19-20)
The Beach Boys (8/21)
The Temptations and The Four Tops (8/25)
John Prine — Grammy-winning country-folker (8/26)
Mary Chapin Carpenter — D.C.'s hometown folk/country star (8/27)
Bruce Hornsby & The Noisemakers — Renowned pop-rock pianist (8/28)
Sing-A-Long Sound of Music (9/10)
ABBA-The Concert — A tribute show (9/11)