On Tuesday, March 1, a D.C. Superior Court found 21-year-old D.C. resident Antwan Holcomb guilty of first-degree murder while armed in the 2009 shooting homicide of gay D.C. resident Anthony Perkins.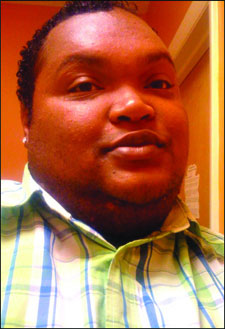 Perkins
According to the Metropolitan Police Department Holcomb met Perkins through a gay telephone chat line. According to a release issued by MPD Capt. Edward Delgado, "The jury returned its verdict after deliberating for a little more than five hours following a five-day trial in which prosecutors [said] Holcomb shot Perkins in the head in Perkins' car after luring him to a secluded street in Southeast Washington."
Police add that a witness who knew Holcomb testified that he heard Holcomb telling others on the night of the shooting that he had shot "faggy" in the head and stolen a pack of cigarettes from him before leaving Perkins's Lincoln Town Car.
"The price that the defendant put on the head of Mr. Perkins was a pack of cigarettes," Steven Swaney, Assistant U.S. Attorney and one of two prosecutors in the case, told the jury on Tuesday.
Perkins was 29 and living with his mother in the District. According to MPD, he worked as a dispatcher for an air conditioning and heating company.