While the results are not yet official, it appears that D.C. voters returned Vincent Orange (D) to the City Council in Tuesday's special election to fill the At-Large seat vacated by Kwame Brown (D) when he won the council chair spot in November.
Orange has a tricky history with the LGBT community, having gone from an ally on the City Council to a 2006 mayoral candidate opposing marriage equality. In the years since losing that election, Orange has worked to make amends with gay voters, getting as far as winning the backing of David Mariner, head of The Center, D.C.'s LGBT community center, in his 2010 run for council chair.
While not making any official endorsement this time around, Mariner is satisfied with the Orange win.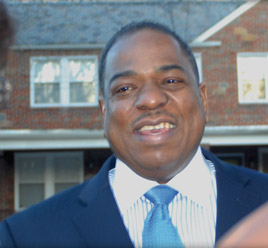 Vincent Orange
(Photo from OrangeAtLarge.com)
"I feel good about it," he says. "I'm excited about Vincent Orange and I know he's excited about The Center and understands the importance of finding us a permanent home. I look forward to working with him."
Orange has not, however, been able to win the backing of the Gertrude Stein Democratic Club, the city's prominent Democratic LGBT club. This time around, the Stein endorsement went to Sekou Biddle, who has occupied Brown's former spot as interim councilmember. The Stein Democrats also endorsed club member and longtime gay activist Philip Pannell to serve as Ward 8 representative on the State Board of Education, though the unofficial tally puts him in second place behind Trayon White Sr.
"Phil ran a spirited, engaging race," says Stein Club President Lateefah Williams, positing that White's establishment backing, such as the endorsement of the Washington Teachers' Union, put him in front. She also says she is not disheartened by both Stein-endorsed candidates losing their races.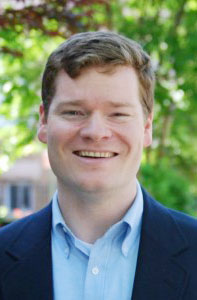 "I don't think people should take that too seriously," Williams says. "This was a unique election. The special-election dynamics are completely different. Turnout is notoriously low. It's hard to use this as a barometer to assess the club's endorsement power."
LGBT Republicans, meanwhile, in the form of the local chapter of the Log Cabin Republicans, also saw their endorsed candidate, Patrick Mara, fall short – though not by much. Midday Wednesday, the unofficial tally had Mara with about 26 percent of the vote – the No. 2 spot behind Orange, who garnered roughly 28 percent of the vote.
"There are a lot of independent Democrats and Independents willing to give a Republican a second look," says LCR-DC President Robert Turner, qualifying that such candidates need moderate or progressive social views to compete in D.C. "We came awfully close. The party isn't going away, Patrick Mara isn't going away, and Log Cabin isn't going away."