When Gertrude Stein Democratic Club President Jeffrey Richardson left the organization to serve as the director of the Mayor's Office of GLBT Affairs, Lateefah Williams, vice president of legislative affairs at the Stein Club, stepped in to fill the club's top spot.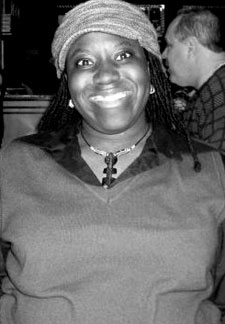 Lateefah Williams
Serving as the interim president of the club, Williams says she hopes to be elected as president at the organization's April 11 meeting.
"I believe that I have a lot to offer to the organization," she says. "Over the past couple of years, I've served in a variety of capacities, from secretary to vice president of legislative affairs, and now as the interim president. I just believe that I can bring fresh energy and fresh ideas to the organization in that new role."
Williams is a 34-year-old lesbian who lives in D.C. and works as a political and legislative director for the Amalgamated Transit Union Local 689.
Though Williams is the only person who has publicly declared interest in running for the position, people may be elected from the floor during Monday's meeting.
The organization's current leadership includes Sheila Alexander-Reid as vice president of legislation, Alexandra Beninda as treasurer, and Julius Agers as secretary.
The Gertrude Stein Democratic Club meets at 7 p.m., at the John A. Wilson Building, Room 120, 1350 Pennsylvania Ave. NW, on Monday, April 11. For more information, call steindemocrats.org.