When Lynne Bowman starts working at Equality Maryland on Monday, May 2, her number one priority is stabilization.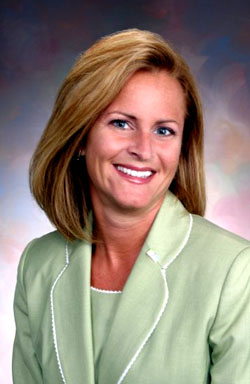 Bowman
"My role at Equality Maryland will be to help stabilize and to move things forward and to prepare the organization for their new executive director," she says in an exclusive interview with Metro Weekly.
The board of directors at Equality Maryland announced today that Bowman, former director of programs and services at Equality Federation and a founder of Equality Ohio, will serve as the organization's interim executive director.
Bowman tells Metro Weekly that four-month tenure will not be a permanent one.
"I absolutely have no desire to make it a permanent thing," she says. "I think it benefits the organization to have an interim come in that doesn't have an interest in becoming the full-time executive director."
The announcement from Equality Maryland comes less than one week after Equality Maryland's former executive director, Morgan Meneses-Sheets, told Metro Weekly she was fired from the organization, though the board continues to dispute that claim.
The change in leadership occurred a few weeks after the conclusion of the 2011 legislative session, which saw Equality Maryland advance marriage equality legislation past the Senate floor, and to the House floor where it was ultimately killed. Similarly, gender-identity anti-discrimination legislation made it through the House and on to the Senate where it was ultimately shelved until next year.
In an April 28 statement released to Metro Weekly, Chuck Butler, board chair of the Equality Maryland board, said the organization is "thrilled."
"Equality Maryland is thrilled to have a nationally known and respected leader at the helm of the organization."
Bowman currently lives in Central Ohio with her partner of the past 18 years, their three dogs and five cats. She plans on living in Clarksville, Md., and also wants to take part in D.C.'s September National Triathlon event.
She has 22 years of organizational leadership experience, both with non-profit and for-profit organizations, as well as government sectors. Most recently, Bowman served as the campaign manager for Democratic Lt. Gov. Lee Fisher's U.S. Senate campaign in Ohio.
"What I stepped into for the last portion of his campaign, in many ways are similar to what I'll be working on at Equality Maryland," Bowman says, "that being some of the external PR things that are happening right now, some of the challenges in seeing the organization, and in our case it was the campaign, move forward and creating new buy in to what the vision was."
Bowman says her new endeavor will also provide an opportunity to "grow" the board, the relationships between local and national partners, fundraising, as well as developing a plan for legislative movement in 2012 and keeping that at the forefront of all other priorities.
"That's going to mean we pull in the community, our national and local partner organizations, and the legislators as well, and develop a very strong plan that will make sure that when the new session convenes next year, everything is positioned to move forward," she says.
Toni Broaddus, former executive director of the Equality Federation during Bowman's tenure as director of programs and services there, lauds Equality Maryland's decision to bring Bowman on board.
"I think it was a great decision for them to do this, given the difficult times they're facing in Maryland right now," she says.
Broaddus began working with Bowman in 2005 when Bowman was serving as the founding executive director of Equality Ohio. Bowman then became a board member of the Equality Federation before coming on board as a staff member in 2010.
"Lynne really understands and believes in the value and the role of statewide equality organizations," Broaddus says.
"She understands the political context in which they work, the context of a community that is demanding equality where progress is sometimes still slow, but there's a lot of work that needs to be done.
"She understands how to work with community members, legislators, coalitions and she understands how to work with boards of directors. So she comes in to this interim position with a strong skill set and a strong experience both in the movement and specifically in doing this work for equality at the statewide level."
It's a big task, and one that Bowman says she is up for, describing herself as a "high-energy person."
"I'm a high-energy person who has a passion to see equality for LGBT people and our families. I'm very driven by social justice, by a need to see social justice in the world, in whatever part I can play in that, and I'm a Sagittarius, and I am the epitome of a Sagittarius."