Today, the law firm of King & Spalding announced — only 11 days after taking on the representation of the House Bipartisan Legal Advisory Group in its defense of Section 3 of the Defense of Marriage Act — that it was dropping its representation because the vetting process had been "inadequate." The move prompted the lead King & Spalding lawyer in the case, Paul Clement, to resign from his position at King & Spalding, according to a letter obtained by Politico's Josh Gerstein.
Robert D. Hays, Jr., the firm's chairman, said in a statement provided to Metro Weekly, "Today the firm filed a motion to withdraw from its engagement to represent the Bipartisan Legal Advisory Group of the House of Representatives on the constitutional issues regarding Section III of the 1996 Defense of Marriage Act."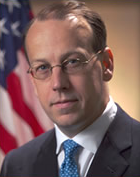 Saying that the firm worked "diligently through the process required for withdrawal" over the course of this past week, Hays said, "In reviewing this assignment further, I determined that the process used for vetting this engagement was inadequate. Ultimately I am responsible for any mistakes that occurred and apologize for the challenges this may have created."
Drew Hammill, spokesman for Minority Leader Nancy Pelosi (D-Calif.), told Metro Weekly in an email, "Leader Pelosi shares Mr. Hays' apparent concerns with the lack of transparency and accountability in the way this contract was signed."
In a filing today in federal court in the Southern District of New York, Richard A. Cirillo, a partner in the New York office of King & Spalding, filed a "Motion for Leave to Withdraw Appearance" in Edith Windsor's challenge to Section 3 of DOMA. Just one week ago, the firm filed a motion on behalf of the BLAG to intervene in the case.

Cirillo, according to his firm biography, serves as chair of the firm's "Business Review (Ethics) Committee." The earlier filing to intervene was filed by Clement, the now-resigned partner in the Washington, D.C., office of King & Spalding and a former solicitor general in the George W. Bush administration.

In Cirillo's declaration made in support of the filing to withdraw as the BLAG's counsel in Windsor v. United States, he stated that King & Spalding is "entitled to withdraw as attorneys of record with this court's consent." Citing provisions of the New York Rules of Professional Conduct that allow an attorney to withdraw from representing a client when "withdrawal can be accomplished without material adverse effect on the interests of the client" or when "the lawyer believes in good faith, in a matter pending before a tribunal, that the tribunal will find the existence of other good cause for withdrawal." Cirillo did not specify what "good cause" King & Spalding had determined the court would find for its withdrawal.
Jon Davidson, legal director of Lambda Legal, had, however, spoken with Metro Weekly on April 20 about the contract King & Spalding had signed with House General Counsel Kerry Kircher. Davidson raised questions about the legality of one provision in the contract that would prohibit King & Spalding's employees – lawyers and non-lawyers – from advocating for the Respect for Marriage Act – the bill that would repeal the Defense of Marriage Act – in the 112th Congress.
Davidson specifically pointed to California, where King & Spalding has two offices, in which Labor Code Section 1101 states that "[n]o employer shall make, adopt, or enforce any rule, regulation, or policy … [f]orbidding or preventing employees from engaging or participating in politics …."
The one development of this withdrawal that is likely to displease counsel for Windsor is Cirillo's request that the judge delay proceeding in the case so that the BLAG can secure new counsel. In the filing, Cirillo "requests the Court to adjust the schedule for filings with respect to the Bipartisan Group's motion for leave to intervene and otherwise in order to allow time for successor counsel for the Bipartisan Group to appear in the action."
Clement, however, writes in his resignation letter that he intends to "see this representation through with [his] new colleagues at Bancroft PLLC." If Clement continues to represent the BLAG at his new firm, which was founded by former George W. Bush administration Department of Justice attorney Viet Dinh, the delay could be minimal.
[UPDATE @ 12:55 PM: A statement received by The Huffington Post's Amanda Terkel suggests that House Speaker John Boehner (R-Ohio), does believe that Clement's representation can continue unimpeded.
Boehner's spokesman, Brendan Buck, told Terkel in a statement, "The Speaker is disappointed in the firm's decision and its careless disregard for its responsibilities to the House in this constitutional matter. At the same time, Mr. Clement has demonstrated legal integrity, and we are grateful for his decision to continue representing the House. This move will ensure the constitutionality of this law is appropriately determined by the courts, rather than by the President unilaterally."
Buck confirmed this, telling Metro Weekly in an email, "BLAG directed the House general counsel to retain representation, not which firm. House counsel's office will be drafting a new contract, with the same terms as before."]
The Human Rights Campaign celebrated King & Spalding's move, with HRC president Joe Solmonese saying in a statement, "King & Spalding has rightly chosen to put principle above politics in dropping its involvement in the defense of this discriminatory and patently unconstitutional law. We are pleased to see the firm has decided to stand on the right side of history and remain true to its core values."
Hammill also continued, however, to push Pelosi's earlier expressed concerns about the representation, telling Metro Weekly, "She also vigorously opposes using half a million taxpayer dollars or any taxpayer resources to defend discrimination, at a time when Republicans in Congress are cutting critical initiatives like education and infrastructure. It is now more critical than ever that Speaker Boehner fully account for his decision to sign this half million dollar contract to defend this indefensible statute."
[UPDATE @ 1:25 PM: Metro Weekly obtained a joint statement issued by four of the sponsors of the Respect for Marriage Act, which would repeal DOMA. Reps. Jerrold Nadler (D-N.Y.), Tammy Baldwin (D-Wisc.), Jared Polis (D-Colo.) and John Conyers (D-Mich.) said in the statement, "King & Spalding's withdrawal from their representation of the Bipartisan Legal Advisory Group of the House of Representatives is yet another blow to House Republican Leaders' efforts to defend DOMA in court.
"Whatever the firm's reasoning — whether they now agree with the President and Attorney General that the law is legally and factually indefensible or have decided that defending DOMA is unacceptable to many of their partners and employees — their withdrawal confirms what is increasingly obvious: it is patently wrong to defend this harmful law. Congress should pass the Respect for Marriage Act and repeal DOMA once and for all."]
[UPDATE @ 2 PM: In his King and Spalding resignation letter, Clement wrote, "Defending unpopular positions is what lawyers do. The adversary system of justice depends on it, especially in cases where the passions run high. Efforts to delegitimze any representation for one side of a legal controversy are a profound threat to the rule of law."
Greg Sargent talked to Equality Matters president Richard Socarides about Clement's explanation, and Socarides said, "[Clement] tries to make the case that lawyers should represent unpopular causes — but this is not merely an unpopular cause, this is an un-American cause. If a lawyer represents an unpopular client who's defending an important principle, that is what the legal system is about. If the client is unpopular but the principle is important, then it's important to do. But this is not an important principle. The only principle he wishes to defend is discrimination and second class citizenship for gay Americans."]
READ:
The firm's Windsor case motion to withdraw: 14-main.pdf
Cirillo's declaration in the Windsor case in support of withdrawal: cirillo.pdf
Clement's resignation letter here (via Politico)
[Photo: Clement (Photo courtesy the DOJ website.)]