D.C.'s LGBT Republicans, as represented by the local chapter of Log Cabin Republicans, may not enjoy quite as much influence as their Democratic counterparts, the Gertrude Stein Democratic Club, but LCR-DC still has a candidate in the upcoming special election for the At-Large City Council seat vacated by Kwame Brown in January when he became chair of the Council.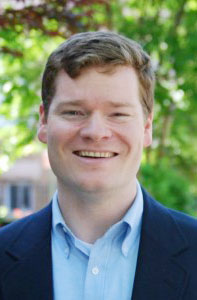 Patrick Mara
On March 24, LCR-DC announced its endorsement of Patrick Mara, who currently sits on the D.C. State Board of Education. In 2008, he won the Republican primary against then-Councilmember Carol Schwartz, though Michael A. Brown (I-At Large) won the seat.
"Patrick is an amazing candidate and a great friend not only to Log Cabin, but also to the entire LGBT community," LCR-DC President Robert Turner said in a release announcing the endorsement. "He is the only candidate who actually testified in support of bringing marriage equality to the District."
Looking at the field of nine candidates listed to run for the seat in the April 26 special election – six of whom are Democrats, including the Stein Democrats-endorsed Sekou Biddle, who currently serves as interim councilmember for the seat in play; and former Councilmember Vincent Orange – Turner tells Metro Weekly he sees a possible opening for Mara, despite the District's heavily Democratic demographics.
"It's any person's race. Who knows what's going to happen?" says Turner. "He'd definitely bring independence to the Council, a sense of fiscal discipline. It's going to be an interesting race. I don't think anyone can say with certainty that their candidate is going to pull ahead."