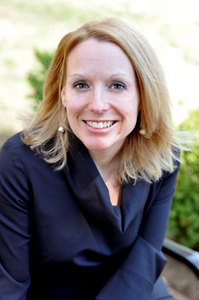 The Maryland Senate Judicial Proceedings Committee voted today, April 9, 7-4 in favor of the Gender Identity Anti-Discrimination Act, House Bill 235. The legislation passed with an amendment, from Sen. Brian Frosh (D-Montgomery) to take out protections against discrimination based on "appearance, expression or behavior" and instead adding "the manifestation of that identity in gender-related appearance, characteristics and mannerisms."
The amendment to the legislation means that it will need to go back to the House if it passes the full Senate before the end of the legislative session on April 11. Three other amendments — some of which would have limited the scope of the protections in the bill — were proposed, but rejected.
Morgan Meneses-Sheets, the executive director of Equality Maryland, says she is confident that the bill will make it through the Senate and the House because it is being placed on a "concurrence calendar," which Meneses-Sheets says means it will be voted upon quickly.
Meneses-Sheets adds that the support is there in the Senate and the House, which voted 86-52 in passage of the bill on March 26.
According to the Senate Judicial Proceeding Committee clerk's office, no further action on the bill is expected until Monday.
[UPDATE @ 2:10 PM:
Meneses-Sheets said in a statement provided to Metro Weekly, "We are grateful to the 7 Senators who stood up for fairness today by supporting House Bill 235. We commend Senator Frosh for his work and willingness to push this bill through committee and Senator Raskin for leading the charge. There is still work to be done. But with strong champions by our side, we are hopeful that job and housing protections will finally make it to the Governor's desk."]
[UPDATE @ 3:20 PM BY YUSEF NAJAFI:
Talking to Metro Weekly about Frosh's amendment, and the part that states gender identity must be "persistent" and "bona fide," Meneses-Sheets said she is not concerned.
"There is nothing in there about proof, or documentation — none of that," she said.
"It was not a substantive change, and there was no language added that people will have to have any kind of proof to be protected by the law."
Other amendments presented during the committee vote hearing, which was closed to the public, included one presented by Del. James Brochin (D-Baltimore County), to take out housing from the list of protections, and one by Del. Christopher Shank (R-Washington County) to take out both housing and employment from the list of protections. The committee rejected both of those amendments.
In a statement released to Metro Weekly, Saturday, April 9, Del. Joseline A. Pena-Melnyk (D-Anne Arundel and Prince George's Counties), lead sponsor of the legislation, expressed gratitude to the committee for its favorable vote.
"I want to personally thank Chairman Frosh and Senator Raskin for their leadership on HB235. Without their strong support, the bill would not have passed the Judicial Proceedings Committee. After many years of hard work and difficult compromises, the General Assembly is poised to send a clear message that discrimination against any Maryland citizen is not appropriate and will not be tolerated when applying for housing, employment, and credit.
"I remain optimistic that the Senate will vote to send these very important protections to the Governor by Sine Die thanks to Chairman Frosh, Senator Raskin, and the Committee."]
Reporting in Annapolis by Yusef Najafi.
[Photo: Meneses-Sheets (Photo by Todd Franson.)]