On Friday, April 15, President Barack Obama signed the budget bill that averted the government shutdown two weeks ago. In doing so, he issued a signing statement noting disagreement with three provisions – two relating to transfer of detainees at Guantanamo Bay and one that defunded four of the Obama "czars." Obama's statement did not, however, reference the District-related provisions that led to a protest and the arrest of D.C. Mayor Vincent Gray (D) and 40 others on April 11.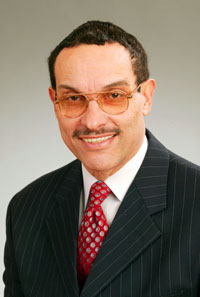 Vince Gray
One "rider," as they are known, prohibits District-raised tax money from being used to provide abortion services and the other relates to the private school voucher program opposed by many political leaders in the District. The provisions are now law.
Of the defunded executive positions, Obama took a strong position, writing, "Section 2262 of the Act would prohibit the use of funds for several positions that involve providing advice directly to the President.
"Legislative efforts that significantly impede the President's ability to exercise his supervisory [authority] violate the separation of powers. … Therefore, the executive branch will construe section 2262 not to abrogate these Presidential prerogatives."
In other words, the administration will not abide by the provision because Obama views it as unconstitutional.
As to the Guantanamo detainee transfer provisions, however, Obama said that he opposes but will enforce the provisions.
"Despite my continued strong objection to these provisions, I have signed this Act because of the importance of avoiding a lapse in appropriations for the Federal Government, including our military activities, for the remainder of fiscal year 2011," he wrote. "Nevertheless, my Administration will work with the Congress to seek repeal of these restrictions, will seek to mitigate their effects, and will oppose any attempt to extend or expand them in the future."
Obama has, in the past, expressed his support for D.C. home rule, but he did not mention the two provisions that led to the protest and arrest of Gray, several D.C. City Council members and many others earlier in the week in his signing statement.
Over the weekend, a White House official told Metro Weekly, "The president continues to oppose the riders in this bill that undermine the District's ability for home rule. However, as he has said repeatedly, the ability to reach an agreement to keep the government open meant that all parties needed to make some compromises."
In the past, such riders restricted District needle-exchange efforts and the District's domestic-partner registry. District Del. Eleanor Holmes Norton (D) has been a staunch advocate of eliminating riders from the budget. Although there was some concern that Rep. Jim Jordan (R-Ohio) or another conservative member might try to add a rider to impact D.C. marriage equality, no such effort ever materialized – let alone succeeded.
The aide also confirmed on April 15 that "there have been staff-to-staff communications with the mayor's office since his arrest."
On April 12, asked about the protests and arrests, White House press secretary Jay Carney said, "The president did not get everything he wanted. He would not have supported this, does not support the provision that concerns the mayor."