All of King & Spalding's employees – lawyers and non-lawyers – are barred from advocating for the Respect for Marriage Act – the bill that would repeal the Defense of Marriage Act – in the 112th Congress, according to the terms of the contract to defend DOMA that King & Spalding partner Paul Clement signed on the firm's behalf on April 14.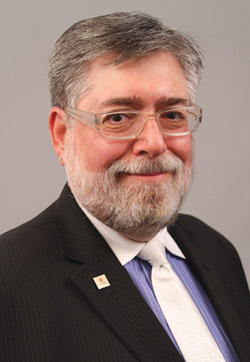 Davidson
The contract, which was entered into with U.S. House of Representatives General Counsel Kerry Kircher on behalf of the House's Bipartisan Legal Advisory Group to defend DOMA in court, contains a provision that prohibits all King & Spalding attorneys and non-attorney employees from any advocacy to "alter or amend" DOMA.
The paragraph in question states that "partners and employees who do not perform services pursuant to this Agreement will not engage in lobbying or advocacy for or against any legislation … that would alter or amend in any way the Defense of Marriage Act and is pending before either the U.S. House of Representatives or the U.S. Senate or any committee of either body during the term of the Agreement."
Moreover, the preceding paragraph, 4(f), contains a similar prohibition on the partners and employees who are participating in the litigation. Paragraph 4(g), thus, clearly is intended to apply to those who do not participate in the litigation.
Human Rights Campaign vice president of communications Fred Sainz, whose organization has harshly criticized King & Spalding for taking the case, told Metro Weekly, "This particular provision adds insult to injury. Not only is K&S promoting discrimination, they also are muzzling their own employees from opposing discrimination and doing what's right."
What's more, Jon Davidson, the legal director at Lambda Legal, told Metro Weekly that in some states the provision might be illegal. Davidson specifically pointed to California, where King & Spalding has two offices, in which Labor Code Section 1101 states that "[n]o employer shall make, adopt, or enforce any rule, regulation, or policy … [f]orbidding or preventing employees from engaging or participating in politics …."
Talking about the statute, which would be applicable in King & Spalding's San Francisco and Silicon Valley offices, Davidson said, "It's not just illegal, it's criminal. It also gives rise to civil liability."
The current president of the Stonewall Bar Association of Georgia, Brian M. Basinger, is an associate at King & Spalding and did not respond to multiple messages seeking comment.
Based on Davidson's comments, in which he said that it was possible that a King & Spalding lawyer could be prohibited from serving on Lambda Legal's board since it has advocated for the repeal of DOMA, it is possible that Basinger would be prohibited under the contract from serving as president of the Stonewall Bar Association based on the group's activities if they include anti-DOMA advocacy.
"I think it's terrible," Davidson said. "People should be entitled in their non-workplace activities, if they're not speaking on behalf of the firm, to engage in their own political activity."
Jeffery Cleghorn, the immediate past president of the Stonewall Bar Association of Georgia and a member of the board of directors of Servicemembers Legal Defense Network, spoke to Metro Weekly about the decision of King & Spalding to take this case and the firm's place in the Atlanta legal community.
Noting that he was speaking only for himself and does not and cannot speak for the Stonewall Bar Association, of which he is no longer a board member, Cleghorn said the decision by King & Spalding to take the litigation is "unconscionable in my personal opinion."
"As a past president and a gay lawyer in Atlanta, though, I do think I can say that, for gay lawyers throughout Georgia, we are traumatized by the decision of this law firm and this business to take on a client that is in essence trying to do harm to us and our families and LGBT Americans across the country."
As to King & Spalding's efforts regarding LGBT equality, he said that "in recent years they have made great progress" pointing to some pro bono efforts and noting that the firm has donated money to the Stonewall Bar Association in the past. In addition to Lambda Legal, the firm itself promotes its support for the ACLU's LGBT and AIDS Project.
Although Cleghorn said these efforts are "positive and reflect well on the Atlanta office … this decision by the firm generally to lead the charge on behalf of those who want to deny gay Americans marriage equality is a tsunami compared to the positive efforts."
This is not the first time that King & Spalding has been fighting equal rights advocates. In the late 1970s and early 1980s, the firm fought a lawsuit initiated by Elizabeth Anderson Hishon, who sought relief under Title VII because, she claimed, she was denied partnership based on her sex. The unanimous court decided, as Time reported in 1984, "that female attorneys may sue if they are denied a chance to become partners in law firms because of their gender."
King & Spalding, though, had fought that argument — even receiving opposition from the Reagan administration's Justice Department, which sided with Hishon. So did the justices, whose decision was unanimous, in an opinion from Chief Justice Warren Burger that led to the characterization by Time that "no one on the Supreme Court was impressed by King & Spalding's arguments."
A tipster to David Lat at Above the Law first noted the 4(g) provision.
Neither of the two partners named on King & Spalding's "LGBT Lawyers" page on its website – Diversity Committee chair Samuel M. Matchett or Sam Griffin – responded to multiple requests seeking comment about the impact of the DOMA representation on LGBT recruitment at the firm.