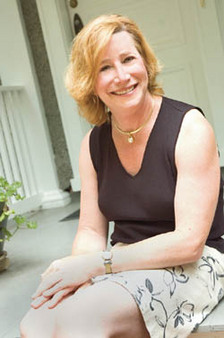 Activists in Maryland followed up on a statement issued by Maryland Gov. Martin O'Malley (D) on the hate crime indictiment of a suspect involved in a beating of a transgender woman at a McDonald's restaurant by announcing the formation of a new group called Gender Rights Maryland.
According to a press release issued on Wednesday, May 18, Gender Rights Maryland identifies itself as "a new civil rights organization focused on gender identity and expression in the State of Maryland."
"The organization will consist of a 501(c)4 political arm and 501(c)3 foundation. The organization was founded by members of the Maryland transgender community who were active this year in supporting gender identity legislation in Annapolis as well as in previous years. The organization will be formally launched in the coming weeks."
Maryland transgender activist Dana Beyer will serve as the executive director of the organization, while Sharon Brackett is listed as serving as the group's board chair.
"The purpose of Gender Rights Maryland is to promote civil rights, education, tolerance, equality and acceptance on the basis of sex and gender identity/expression in the State of Maryland. Gender Rights Maryland's initial legislative goal is to see the passage of a comprehensive gender identity anti"discrimination bill by the end of the 2012 legislative session.
Reacting to O'Malley's May 17 statement, Gender Rights Maryland states:
"Gender Rights Maryland commends Governor O'Malley's statement yesterday regarding prosecution of the perpetrators of the beating of Chrissy Lee Polis in April, and we concur with him on the importance of fostering a culture of understanding and respect for the dignity of all persons. We welcome the actions of Baltimore County State's Attorney Scott D. Shellenberger, and place our trust in the legal process in pursing justice for Ms. Polis.
We also call upon the Governor to appoint a Commission to study gender identity discrimination in Maryland this year. The debate over the gender identity anti-discrimination bill during the 2011 session of the legislature in Annapolis, followed by this horrific assault, highlight the need for comprehensive legislative remedies, and we believe a commission would be a useful first step in moving our state closer to the goal of being a place where we are all able to lead lives of full human dignity and receive equal justice under law. We welcome the Governor's actions and pledge to work with him to achieve these ends."
[Photo: Beyer by Todd Franson]