CAGLCC Connections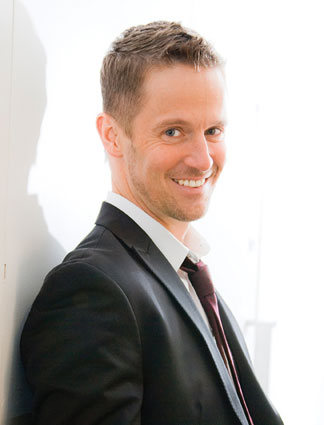 Peter Fox
(Photo by Vu Deo Photography)
Painters, sculptors, actors, musicians: For them the term "starving artist" was coined. But not so Peter Fox, an artist who also runs a successful business.
"About four years ago, I decided to focus on music as a serious business, a commercial endeavor," says Fox. The first of two pivotal moments in his decision was being asked to perform with the DC Cowboys — he realized it was time to start building a presence in the music industry by creating a brand that would grow.
The second moment was his invitation to perform at a large nursing convention in Denver, which brought the realization that more than a business card, he needed to hand out recorded material that represents his brand.
"The idea evolved from several tracks to a full CD," says Fox. Peter Fox: The Debut CD, released this month, includes original songs and cover material.
"Being a commercial success in the music industry requires the right balance between left and right brain by being an artist and a businessman," says Fox. "Packaging — what makes an artist a viable commercial product — including consistency in advertising, collateral materials, personal presentation, down to the way I'm photographed in a way that represents me as an artist."
Fox has benefited from the changes in the music industry, which was once completely controlled by record labels whose hand-picked performers became anything from "one hit wonders" to mega-stars.
"Today, the Internet has provided a platform for independent artists to market themselves and get noticed," says Fox. "iTunes creates worldwide reach, skipping a barrier which was almost impossible to cross 20 years ago."
Music has the power to evoke feelings and unlock memories. For that reason, Fox is especially fond of performing at association events, galas and fundraisers where people are there to support a cause.
"Music creates an emotional, visceral response to the purpose for which the audience has gathered. To elicit this kind of audience response makes it a privilege to do what I do."
Visit peterfoxmusic.net for all things Peter Fox.
Networking Season
After a two-month hiatus for Mega Networking in March and the Annual Awards Dinner in April, Network Thursday (NT), CAGLCC's trademark business-social event is back. On Thursday, May 12, Intelligent Offices will host CAGLCC on the rooftop of their office building at 1425 K St. NW from 6:30 to 8:30 pm. This month's NT will be a perfect opportunity to reconnect, but also network with CAGLCC's many new members.
Networking is a basic and essential business tool, whether you're seeking a job placement, starting a new business, or expanding a company. NT's provide a relaxed, friendly environment to approach attendees and make an introduction. The icebreaker, known as the "elevator pitch," is simple: name, company, job or company description, and what you are seeking are some of the basic components the 30-second spiel. The perfect elevator pitch flows smoothly with conversation and is the first step toward building relationships, which will lead to other introductions and eventually, business opportunities. The secret is to stay committed, because the benefits of networking increase exponentially over time and even the most seasoned networkers know that constant practice is the key. (Hint: Find out about the person you are speaking to first and then decide if a sales pitch is appropriate).
As a benefit of CAGLCC membership, NT's are free. The non-member rate is $20, so if you attend only one CAGLCC event every month, annual membership can pay for itself by attending NT's alone. To become a CAGLCC member, visit caglcc.org/join.
CAGLCC means Business. For more information, visit caglcc.org.