Monday's announcement from the National Youth Advocacy Coalition may not have been a complete surprise to board and staff, but much of the community has been stunned to learn that the 18-year-old organization is closing May 13.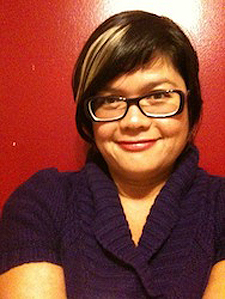 Asha Leong
(Photo courtesy of NYAC)
"Although we have one or two prospects for new foundation support, these are by no means guaranteed and would not amount to enough to close our deficit," read NYAC's May 2 letter to the community, in part. "The situation is, in a word, unsustainable."
On a NYAC Facebook page, the reactions came pouring in, colored with sadness and shock.
Adam Tenner, executive director of Metro TeenAIDS and a NYAC founder, left several posts, including this message for NYAC's board chair, Amita Swadhin: "Amita, I want to send a special thanks to you. Your best vision for NYAC helped me to re-find the NYAC I fell in love with 18 years ago. I'm sure I'm not alone in saying that even as NYAC closes its doors, you've helped to restore the dignity that LGBTQ youth deserve. Thank you, thank you, thank you."
Swadhin says she appreciates these messages, even as she's tasked with turning off the lights on the nearly two-decade long enterprise that sought not to advocate on behalf of LGBTQ youth, but to empower them to speak for themselves. Primarily, though, Swadhin is simply tired. It's the fatigue that remains after months of trying to put NYAC on solid financial footing.
"I feel it's very sad. I put my heart and soul into really trying to turn NYAC around," says Swadhin, who joined the board in August 2010, becoming chair the following October.
"To be frank, we had a conversation in our October retreat about whether to shut NYAC down or not," she says, saying she was "shocked" to learn the organization's deficit was becoming unmanageable. "I had not been told there was even consideration of such a thing."
Swadhin, due to graduate this month with a master's degree in nonprofit administration, says a decade of working in youth organizing in New York City gave her the confidence to attempt to push forward.
"I wanted to give it a shot and voted against shutting down in October," she says. "And I really am proud of the work done over the past six months."
That work, she says, includes bringing youth to NYAC's board, recommitting to racial justice and dramatically increasing fundraising.
"It was just too much to repair in such a short time," she says. "Trying to close the deficit gap, it was just too much. … As board chair, and with access to all the information, the circumstances really dictated our hand. Others might've said we should keep going and take a gamble. That's why our deficit is so large. We were facing a situation where that amount had amassed over the years."
While Swadhin declined to say just how much debt the organization, with an annual budget of roughly $550,000, was carrying, she did say that filing for chapter 7 bankruptcy has entered the discussion of how to close NYAC.
Asha Leong, recruited to serve as executive director, relocated from Atlanta to take the position in January. On one hand, she's focused on closing NYAC responsibly, she says, hoping – with the other two staff members – to find other organizations to take the NYAC archives and similar housekeeping considerations. On the other hand, she characterizes the situation as "simply heartbreaking."
Her emotional investment is common when it comes to talking about NYAC, in that a substantial number of today's LGBT activists and nonprofit professionals have been influenced by the organization over the years. For Leong, it was during college, roughly 1998 to 2000.
"It really was a time I knew what my peers all over the country were doing," she says. "[NYAC] really created a culture in which LGBT youth – for once – got to set the agenda."
Those memories also inform her anxiety about what will remain in NYAC's absence.
"The greatest vacuum is really an organization with a social-justice mission that focuses on LGBT youth of color on a national scale," she laments.
David Mariner, executive director of The Center, the area's LGBT community center, worked most closely with NYAC in a previous role as an HIV-prevention educator at Advocates for Youth. With that background, and still working with LGBT youth, Mariner shares Leong's concerns.
"What NYAC brought to the table was empowering young people to be their own advocates," Mariner says. "Giving young people a place to be their own advocates and to speak with their own voices is a crucial part of our movement."
Rea Carey, director of the National Gay and Lesbian Task Force, served as NYAC's founding executive director and led the organization until 2000. She released a statement emphasizing that the closure does nothing to diminish NYAC's work over the years, and offered some praise for way her successor and staff are managing the situation.
"The decision to close NYAC was, no doubt, a very hard one for the board to make and I trust that they have done what they needed to do," said Carey. "Perhaps showing that a group of passionate, caring people can make the hard decisions facing our movement's organizations is one more way that NYAC is still showing leadership. I have deep respect for NYAC's board and staff and the work they have done."