"When love takes over, you know you can't deny," sings Kelly Rowland on the infamous love anthem by DJ David Guetta.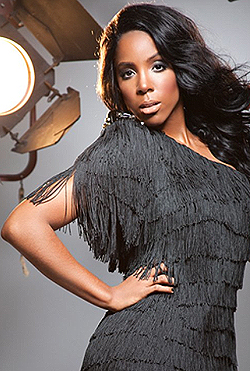 Kelly Rowland
Rowland herself will take over the stage as the headlining act of the 2011 Capital Pride Festival in Washington D.C. on Sunday, June 12.
"Every year we try to find somebody who is going to appeal to the biggest crowd," says Steve Henderson, entertainment chair for Capital Pride.
"Obviously we've got a limited budget, so we always try to go through and find the best entertainment that we can find. We didn't think it was going to happen because it was out of our budget, but we were able to talk them into it."
Henderson says the timing could not be any better to have Rowland as the main act. The 30-year-old Atlanta native, who rose to stardom as a member of the R&B group Destiny's Child and has had multiple hits as a solo artist, released the new single "Motivation" on April 12 from her upcoming album Here I Am.
"She is just putting out a new album, she has multiple new dances releases that she's done with a couple of DJs, but she has a new single coming out as well," Henderson points out.
"When it comes down to it, she's the leader of the pack," Henderson adds. "She's blowing Beyoncé out of the water right now. … She's going to bring dance music, hip-hop and R&B. She's multifaceted there."