Why settle for a Ford Focus when you could drive a Saab 9-3 Convertible instead?
It may not be quite as high profile as American Idol, but Capital Pride's new Pride Idol competition will certainly furnish its winner with higher-profile wheels to drive than the finalists get in the national singing competition.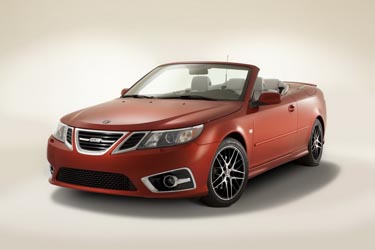 In addition to a three-month Saab lease, the winning Pride Idol will also get to perform on the Pride festival main stage, Sunday, June 12.
"Pride Idol is a great way to highlight local talent," says Scott Lusk, communications director of Capital Pride. "We get people excited about Pride and Pride Idol and supporting our talented members of the LGBT community."
The competition runs for five weeks starting Wednesday, May 11. Cobalt is serving as both the host and the event organizer, modeling it after its Cobalt Idol competition from a few years ago.
The first four Wednesdays will be "qualifying" competitions, and each week's audience choice of winner will go on to compete for a panel of judges in the finals on June 8, during Pride week.
"This is a great addition to what is already a fantastic week of fun and reflection," says Cobalt's Mark Rutstein.
And did we mention the winner — with a clean driving record and good insurance — gets to drive a Saab convertible for three months in the summer?
Definitely something worth singing about.
Pride Idol launches Wednesday, May 11, starting at 9 p.m. Cobalt, 1639 R St. NW. Call 202-232-4416 or visit cobaltdc.com or capitalpride.org. People interested in competing should email CapitalPrideIdol@gmail.com by each Wednesday morning.