Safeway is extending an apology to a gay D.C. couple, Jason Morgan and Brendan Harrington, who were called "faggots" on June 11 by a cashier at the Safeway store at 1100 4th St. SW.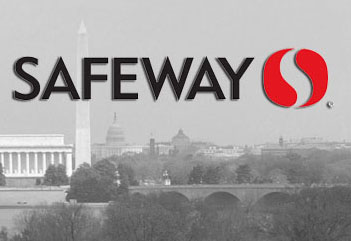 "We are sincerely apologetic to both Mr. Morgan and Mr. Harrington," Craig Muckle, manager of Public Affairs and Government Relations Eastern Division Safeway Inc., said, talking to Metro Weekly on Thursday, June 16.
"We value everybody as a customer and we want everyone to feel welcome at Safeway regardless of their ethnicity, [or] whatever the case may be. We're here to serve people and that should be our only task."
Muckle would not comment on whether "Deangelah," the cashier in question, who he says has been working at the store fewer than 90 days, would be terminated; nor would he disclose her full name.
Another gay man living in the area of the Safeway store, Andrew Kloman, recorded an apology from her at the store June 15, which he then posted to YouTube.
"We are not at liberty to discuss any personnel matters publicly or to the press, so because of that I can't disclose any information," Muckle said. "We are investigating. We will take whatever action is necessary to correct it."
Muckle added that he and others working at Safeway's corporate office grasp the gravity of the incident.
"We take this very seriously. Trust me, I'm offended. A lot of people here are offended and it doesn't reflect anything about our culture or our beliefs here. We hire and employ people who are from all persuasions including gays and lesbians, so this is not reflective of what we believe in. Not at all."
Muckle points out that Safeway respects diversity by offering same-sex benefits to its employees. He adds, however, that efforts to celebrate LGBT Pride month with posters at Safeway corporate offices ceased "a couple years ago" due to complaints. Using an outside gauge of Safeway's commitment to diversity, the Human Rights Campaign's 2011 Corporate Equality Index rated Safeway Inc. 75 points out of a possible 100, looking at a number of LGBT-related factors.
According to Muckle, Morgan and Harrington have not responded to calls from Safeway.
"It's my understanding that we have attempted to [reach them], but our calls have not been returned."
When talking to Metro Weekly on Wednesday, June 15, Morgan said the couple has decided not to speak further with anyone representing Safeway until they have secured legal representation.