Looking at his busy schedule, AJ no longer has downtime. He's been modeling since he was 16, and these days, when he gets a free moment, his career demands that he spends it at the gym. "It's either working out to model or flying to another city to go model." The 29-year-old DC native spends his days working as a special police officer for the U.S. Department of the Treasury. "Special" meaning that he's a police officer only on their grounds. If he finds himself out in DC's nightlife, AJ enjoys the Fireplace and the Bachelor's Mill.
What's on your nightstand?
A picture of me and my partner, and a clock.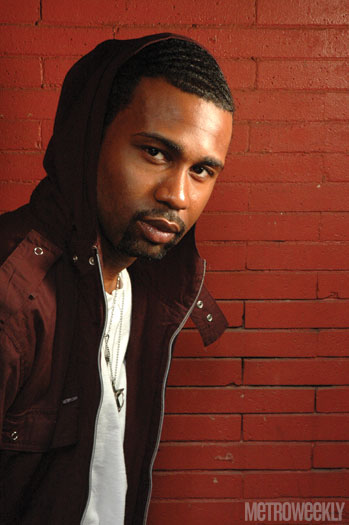 What's in your nightstand drawer?
Condoms.
What are your television favorites?
Young and the Restless, The Braxtons and Keeping Up with the Kardashians. I can't miss the Kardashians.
What's the last movie you saw in a theater?
For Colored Girls by Tyler Perry. Its was a tearjerker.
What was your favorite cartoon when you were a kid?
Bugs Bunny.
What superhero would you be?
Superman. Because of his powers and his ability to do anything that he wants to do.
Who's your greatest influence?
My mother. When I was growing up it was me, her and my sister and she sacrificed a lot for us. She gave us a lifestyle that normal single mothers couldn't give. She bent over backwards for us.
AJ
What's your greatest fear?
Failure.
Pick three people, living or dead, who you think would make the most fascinating dinner guests imaginable.
Oprah, Tyler Perry and Tyra Banks.
What would you serve?
Lasagna that I cooked.
How would you describe your dream guy?
Trustworthy, independent, very, very good looking, loves to work out, spontaneous, loves to have fun.
Define good in bed.
If I feel so comfortable with them that I can let loose and be a freak.
Who should star in a movie about your life?
Jason Weaver.
Who was your first celebrity crush?
Marcus Houston from Immature. I had every last CD from Immature until Marcus went solo.
Who gets on your nerves?
Liars and people who try to betray me.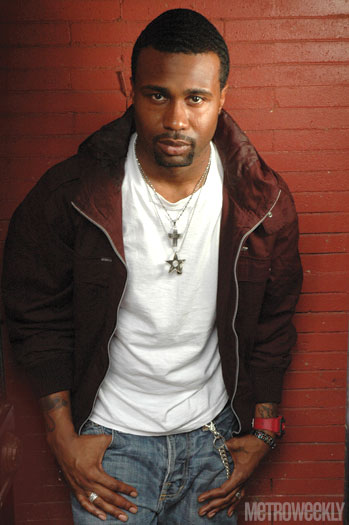 If your home was burning, what's the first thing you'd grab while leaving?
My dogs. I have three Yorkies.
What's your biggest turn-on?
Six packs.
What's something you've always wanted to do but haven't yet tried?
Bungee jump. I'm afraid of heights and it's something that I know I need to get over.
What's something you've tried that you never want to do again?
Touch a snake. My cousin tormented me so bad with his snake that the fear of them — I just can't get over it.
Boxers, briefs or other?
Boxers and briefs.
Who's your favorite musical artist?
Whitney Houston.
What's your favorite website?
ajcortez.com.
What's the most unusual place you've had sex?
In front of the Fireplace bar in my truck.
What position do you play in the big baseball game of life?
The coach.
What does that mean?
I'm the one that everybody listens to.
What if the game needed you to pitch or catch?
I'd be the pitcher.
What's your favorite retail store?
Louis Vuitton.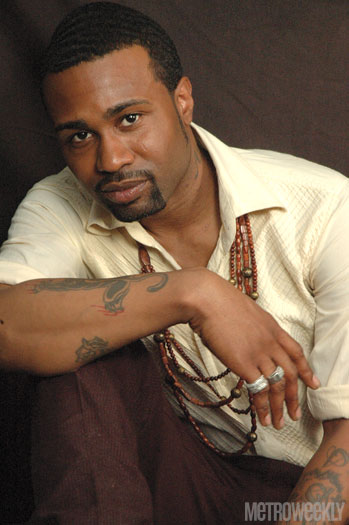 What's the most you'll spend on a haircut?
$20 every week.
What about on shoes?
$180.
What's your favorite food to splurge with?
Chicken, tomato and bacon pizza.
What's your favorite season?
Summer. You can wear less clothes.
What kind of animal would you be?
A lion, because he's the king of the jungle.
What kind of plant would you be?
A lavender flower. It smells so good.
What kind of car would you be?
An Aston Martin, because it's fast and it only seats two people.
What are you most grateful for?
My family and the support they have given me and are giving me so far.
What's something you want more of?
World peace.
State your life philosophy in 10 words or less.
Get it while you got it.